God's blessings through cool monsoon showers have finally touched 2016, bringing with it relief from the sun baked, sweat filled days of torturous heat. As past few months kept us baking in the sun's personal oven, the first drizzles have brought the promise of an enjoyable monsoon. The soothing pitter patter is finally approaching our ears and mornings filled with a hot cup of masala chai and pakodas by the window sill are not quite far. As much as monsoons are a memorable affair, they can also be harrowing if you don't have your preparation in place. That's why we have the Monsoon 2016 Checklist so you have a smooth sailing during the overcast days!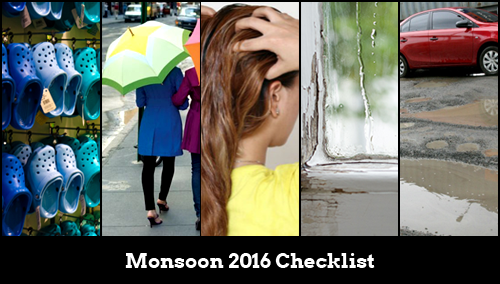 Monsoons in metros appear to be a mixture of pleasant moments and frustration as daily commutes are incomplete without getting drenched or splashed. The weather goes through its own changes, inviting germs and diseases and distributing them freely. We hope you have already started making your checklist as clouds play hide and seek, giving us enough time to prepare. If you have been too busy, BlogAdda gives you a perfect catalogue to keep things in mind just before monsoon blows a kiss. Come along and make sure you get these done!
1. Hunt Down the Quirkiest Accessories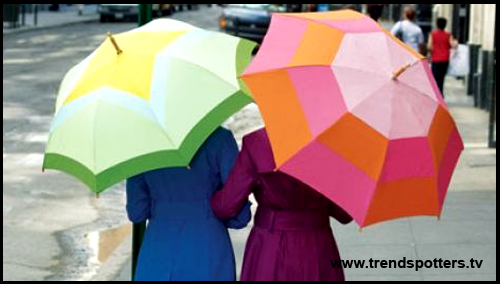 Earlier, we used to reserve the most basic of our outfits for monsoon, afraid that the puddles will wreak havoc on them. However, fashion and colours have found their way through to cloudy days as well. While you would want to keep the clothes comfy and loose, shun that age old monotonous black umbrella and go for a cooler one. Switch to a waterproof bag that makes your stuff safe. Add in a colourful raincoat to your daily wardrobe with loads of light fabrics. It is definitely the right time to pick up your shorts and keep the denims away for sometime. You might want to keep your accessories minimal with just the bare necessities to jazz up your look. Thankfully, monsoon accessories have gotten a lot more chic and affordable. Here's what you need to have.
2. Pamper those Stepping Stones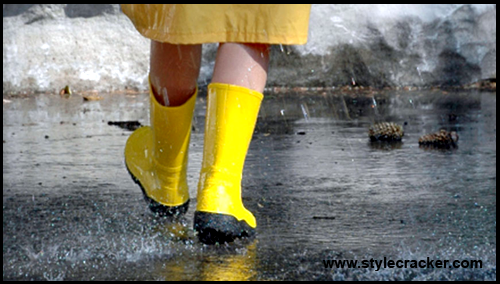 While it rains cats and dogs, your feet are your trusty companions to take you places cars and buses would say no to! Don't they deserve a little bit extra attention of yours in monsoon? Head down to the nearest store and make sure you have a good stock of monsoon footwear. Jelly shoes are quite a buzz these days with a perfect combination of beauty and utility. Rubber sandals and canvas shoes would be a great pick and you don't need to think twice before stepping into puddles with them. The damp weather can make your feet prone to fungus, so make sure you pick up shoes that dry easily and keep your feet ventilated. If you're still looking for options, here's a little bit of help.
3. Work Up Your House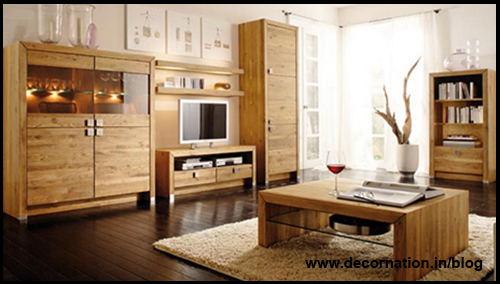 Your house faces the biggest wrath of monsoon as choked pipes and leaking walls become a daily story. The dampness often invades the walls, leaving your precious wallpaper and paint damaged. Your year old furniture is most vulnerable to any contact with moisture with doors and windows swelling up and becoming creaky forever. Perhaps, right now is the best time to make sure your house is kept away from water and remains in a healthy state. Get some amazing and equally handy tips from Deepshikha Verma for your beautiful heaven to keep smiling even during the worst of storms.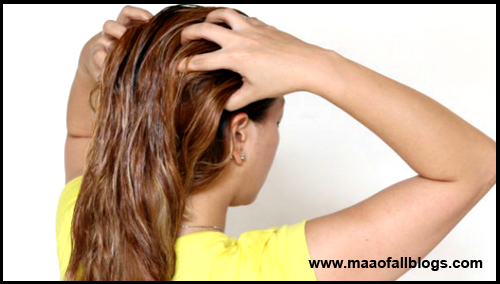 Monsoon probably is the only time your hair suffers the most! Yes, we know you want to recreate filmy scenes of getting wet in the rains and looking like a Yashraj heroine! You need to give them that little bit of extra love to avoid any damage in the rough weather. Your hair can often get frizzy in the damp weather and get extra oily, thanks to the overflowing moisture in the air. There might be chances you get your hair wet every single morning as you step in the rain, and then get them back to presentable with rough and dry blows from your hairdryer. Here's some daily care tips you must inculcate in the rainy days to keep your hair strong enough to bear the thunder attacks on your hair!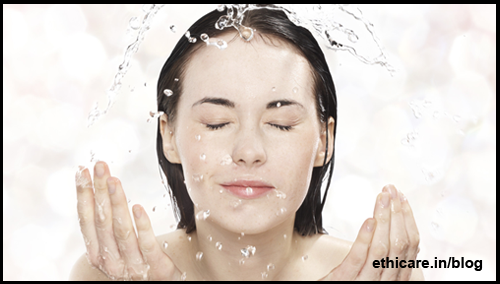 Are you too in the acne club like most of us? Skin problems are no more the terror of school days but remain stuck with us throughout our lives. Perhaps, the cause lies in our sheer ignorance about our skin, especially during the humid days. As monsoon ushers in, your skin opens doors to all the infections and acne through its pores. Dust, pollution and excessive humidity further add to your skin's woes. During rainy days, skin, being the most sensitive part of your body, needs a whole lot of pampering to keep it glowing and healthy as before. Here are a few remedies that won't take more than a minute of your day keeping your skin happy as never before.
6. Revise Your Make-Up Box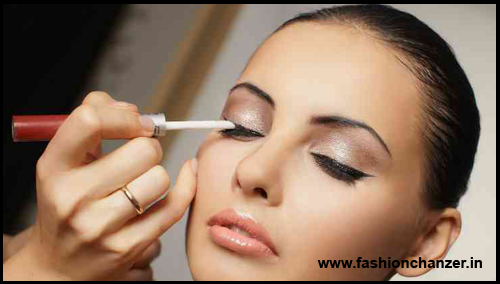 Rains surely brings alive the romantic bug in all of us and we all look forward to the endless cosy dates that follow. However harsh the weather might be, girls can never compromise on their make up rituals, which brings your makeup kit to our monsoon checklist. Sudden thunderstorms and spells of rain smudge your makeup, creating havoc visible on your face. Henceforth, the season calls in for a few changes in your makeup pouch. You don't need to stay away from make up in these months, all you need to do is swap your beauty products to those that are water friendly. Learn a few do's and don'ts if you like to play in the rains with your make up on!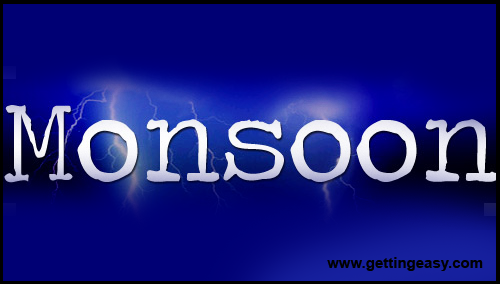 As the weather suddenly takes a shift from the scorching weather to a cool one, children get most vulnerable to catching flu and infections. The sudden change of gears in the temperature and humidity is not a justifiable reason to keep kids and their bubbling energy away from puddles and streams. Let them pick up their raincoats and get drenched in natural showers. All you need to do is check on some basic health tips to keep the naughty germs away from your kids' dose of fun! Have a look at these basic tips and be the coolest parents ever by letting them go and out and get them splashing all around!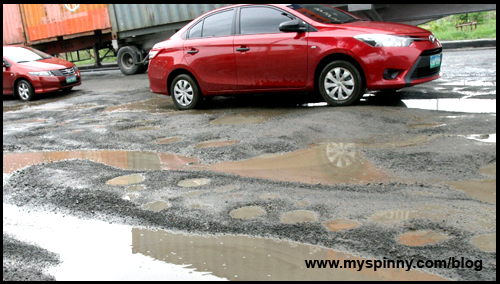 As the dark clouds blink a green signal, mercury goes down giving plenty of reasons to step out of the house. Along with that come endless traffic jams making daily commute an ordeal. At such times, your car becomes your faithful saviour, protecting you from brimming streets and continuous downpour. For such a sincere companion to keep functioning well, prepare your car and get it serviced way before the rains hit. To ensure safe driving, go through this two minute read and make sure get these simple steps added in your priority list ASAP.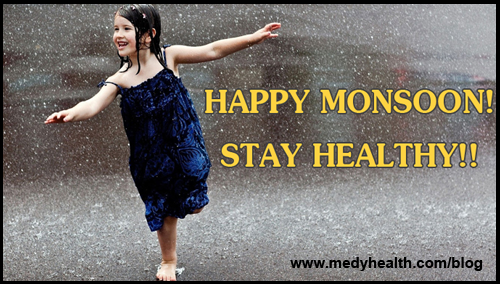 As the watery sky and and dancing greenery makes it to our daily visual, our surroundings become a natural breeding grounds for germs and bacteria. Our immune system becomes most vulnerable in the monsoon, making us an easy target for a whole lot of diseases. To ensure that your days of beauty and relief are not spoiled by feverish nights and blocked noses, include a few habits in your diet and health routine. Have a quick look at these subtle changes that would make a huge difference in your body's natural tendency to fight under the sudden germ invasion.
10. The You v/s Diseases Round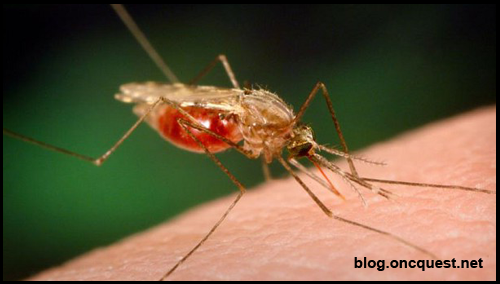 Monsoon brings with itself a whole lot of water making it a perfect cocktail party for viruses and mosquitoes. During monsoon days, airborne and waterborne diseases become quite a regular news with many falling prey to the darker side of beautiful rains. You must have a basic knowledge about these deadly diseases and ensure your house and surroundings are under the protection of preventive measures. Prevention is always better than cure, and here's your chance to make sure you're prepared to fight the germs.
No matter how much extra effort the monsoons need from our side, we all love the smell of the soil when raindrops touch the ground. The dark cloudy sky and swinging trees make this time of the year the most beautiful picture on nature's canvas. When beautiful is all that's around, how much would it hurt to keep some things well prepared for, to keep the rainy season a beautiful memory. So tick off all the stuff from your checklist and get going to walk hand in hand with the rains. Do you have a similar checklist with some really easy and useful tips for the monsoon? If we happened to miss out on something, let us all know in the comments below. As we pick up our raincoats and get in our perky gumboots to dance in the rains, make sure you all have a Happy Monsoon!