Fun days are here for kids as it is vacation time and studies are far away from their minds. Creative crafts are a cool way to engage your kids and keep them occupied during vacations. Through craft, your kids can learn many new skills that can help them discover a different world. So this week we bring you paper craft activities that are full of creativity and will give your kids a sense of accomplishment when they see the final product. So here is a list of 10 activities that you should take up with your kids this summer.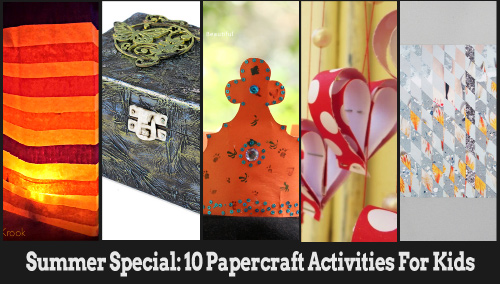 1. Paper Bag Luminaries By Karen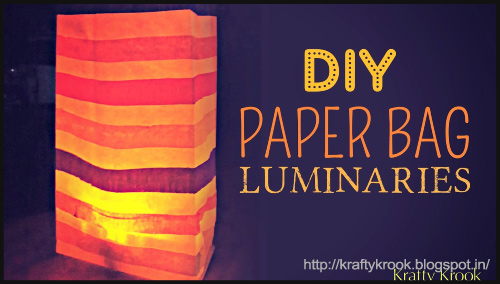 A recycled paper bag that is available in the market can be put to many creative uses. Paper is a great material when it comes to creative crafts and there is no limit to the number of ways in which you can use it for different purposes. Begin with these very simple and colorful paper bag luminaries that can be easily made by children of most ages and can work as great decor pieces. 
2. Paper Roses For Gift Boxes By Homeitarian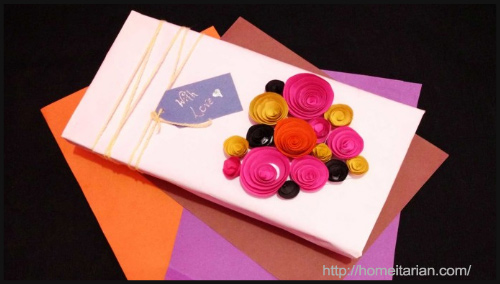 Paper roses are a nice way to decorate gift items. You can also use them to decorate household items or in your child's school projects. They are easy to make, lovely to look at and convey your warm wishes to your loved ones when you add them on the gift box like a cherry on the cake.  Encourage your child to give everything a personal touch with these pretty and simple flowers.
3. Gift Wrapping Paper Collage By Aysh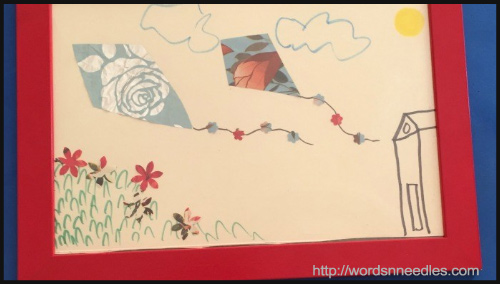 It is important to teach kids to reuse and recycle as much as they can. Making best out of waste is one way of doing it, seeing as it is both enjoyable and educational. Start with wrapping paper which is found in flat piles in almost every household. Wrapping paper that is too pretty to throw away can be used to create artwork that will beautify your house. The best of both worlds! 
4. Folded Star Tutorial By Dr. Sonia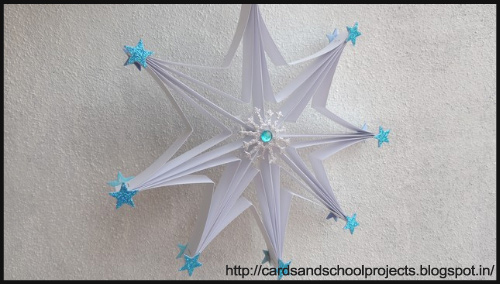 Children's imagination runs riot, which is wonderful but can interfere with their creativity in real life. The best way to help them become prolific little crafters is to give definition and direction to their thoughts, using motifs that are most dear to them. Children are quite fascinated by stars and other celestial objects, so why not get them to make their own with this tutorial?
5. Newspaper Photo Frame By Divya Korada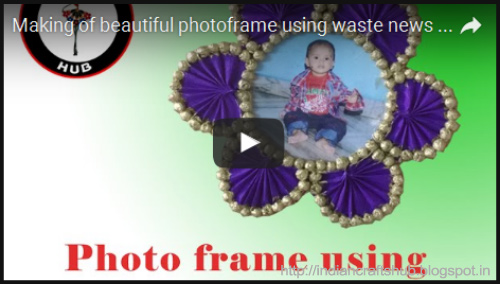 At a young age, kids might not quickly pick up a newspaper to read. Still, there are many other things that they can do with old newspapers. Newspapers are plentiful and easy to work with, making them the ideal material for children to experiment with. Start off with a photo frame and implement more ideas that follow.
6. Vintage Wooden Box By Itsy Bitsy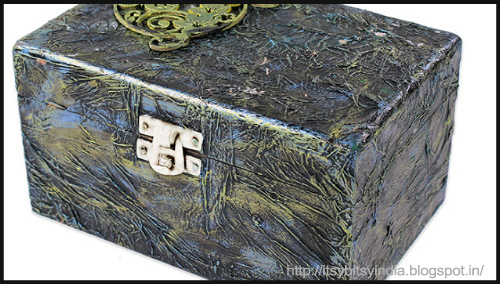 The vintage look never goes out of fashion. Since decor is mostly new age and minimalistic nowadays, vintage items can give a very different feel to such spaces. Instead of buying expensive things with an old world feel, why not get your children to make one for you? Bonus: After making the box, they can keep their own special knick knacks in it, and feel proud every time they use it.
Parties and gatherings for kids are incomplete without party hats and crowns. They make kids feel special, giving them a feeling of being royal. Instead of a party with hats, why not have a party to make hats? Give the basic materials to children and supervise them, and watch how they transform simple paper to a whole variety of fantastic head gear!
8. Paper Hearts Wall Hanging By Angela Jose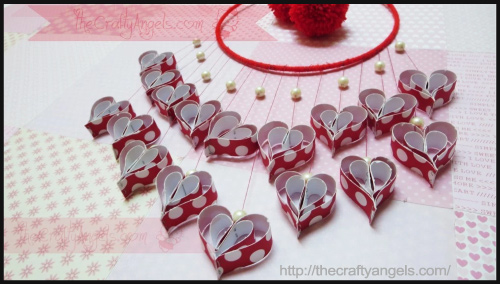 When you have kids at home, you can have a lot of artifacts created by them displayed in the house. Seeing such creations given acknowledgement will motivate your children to indulge in more such creative activities. Wall hangings are pretty, can have almost infinite variety in designs and will beautify your walls. Give your child this idea of creating heart shaped wall hangings and then give them free rein to play around with their own patterns!
9. Easy Water Color Bookmarks By Ujjwal Goel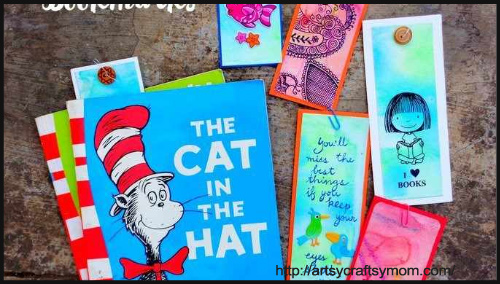 Reading novels and stories is a preferred pastime for many children during summer vacations. And if you have such a book lover child, make their reading habit even more special by giving them an idea for these colourful bookmarks that can enhance the beauty of their books even more. Make sure you include their favourite characters and themes in the bookmark designs!
10. Colorful Paper Weaving By Ajay Benz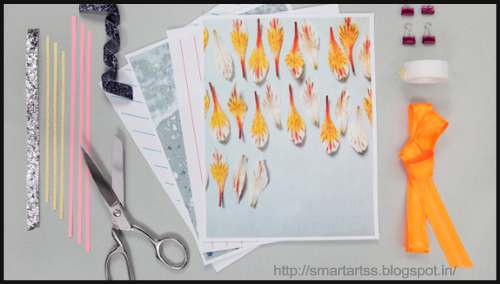 You don't need to do a lot of cutting, pasting, folding and twisting to make a masterpiece out of paper. Simple works of art are almost always the best. This paper weaving craft project takes hardly any time, and can be made with many different patterns and prints that can reflect what your child loves the most. Try it out and weave some magic during summer vacations!
We think these projects will create a love for craft in your kids. Try them out and don't forget to show us the results. Happy holidays till then!