Grandparents are the charm of almost all families. The transformation from parents to grown children to grandparents of little ones is almost magical. They fill the family with a sense of wisdom and emotional security. A simple talk with them can enrich our lives with cool life lessons which they have gleaned over the years. Let's give an ode to grandparents with this week's WOW prompt, shall we?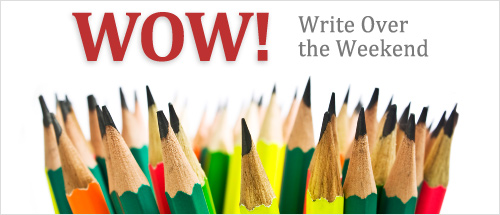 This week's WOW prompt is – 'GRANDParent Stories'
Grandma or grandpa, there is a reason we call them 'grand'parents. They are the ones who pamper us, shield us from our parents when we're mischievous and the ones on whose laps we plonk ourselves when it's story time. There's no one who will guide us like they do, and no who pampers us with food, time and love. Their advice lasts a lifetime and can be our moral compass in difficult times. From food to everyday games and from life lessons to bedtime stories, they fill our hearts, homes and lives with all the warmth of the world.
Give an ode to them this week by including 'Grandparents' in your WOW post. You could write about a lesson, a memory, an anecdote, how they have influenced you, or even a fictional story where grandparents play an important role. Make it grand!
Remember, you have time only till Sunday midnight to submit your blog posts and have a chance to get the WOW badge!
Include this code:
This post is a part of Write Over the Weekend, an initiative for Indian Bloggers by BlogAdda.
Good news! There is now an easier way to submit your WOW entries, so just click on the submission link below for your WOW entry to be considered valid.

Every weekend, we give creative writing prompts for you to write blog posts on! Hope you enjoy our creative writing inspiration for this week. 🙂
All those who are featured in WOW can now flaunt the WOW badge on your blog. Download your badge now!