Every season comes with some seasonal must have ingredients that have to be enjoyed during that season. They not only make for some yummy dishes, but are also great to maintain the balance of your health during that particular season. For example, summer calls for a lot of cooling foods. A couple of weeks ago, we talked about Creative Mint Recipes, and we had also promised to make your summers not just cool but also full of good taste. So this week we play around with yet another summer special ingredient – Yogurt. It is healthy and blends beautifully with sweet and savoury recipes that will keep your taste buds tantalized throughout the hot months. Here are 10 Ways To Use Yogurt In Summers.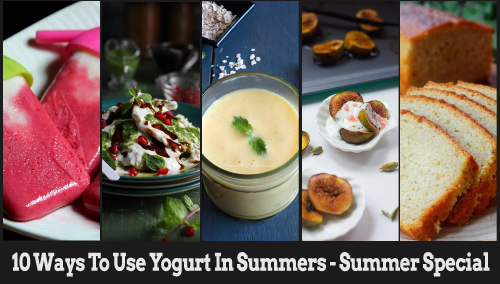 1.Yogurt And Fruit Popsicles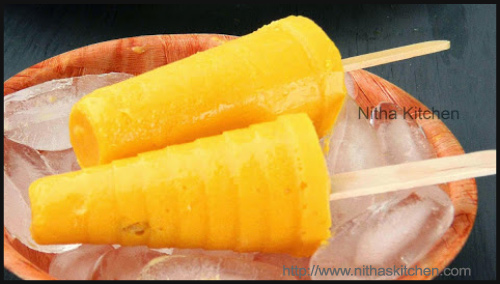 Ice creams and more ice creams are what our overheated brains demand all through summer. There are enough warnings about the store bought ice creams to keep us away from them. Instead,you can use yogurt and the season's number one fruit mango or any other sweet fruit to make easy and yummy popsicles. Try this Mango Yogurt Popsicle by Nitha's Kitchen or a Strawberry Yogurt Popsicle by YummyTummyAarti. This is one treat which your kids will love!

2.Doi Begun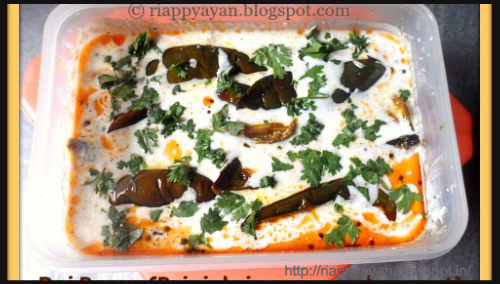 Heavy gravies are a no no in summer months. That doesn't mean you bid goodbye to all vegetables in these months. How about a mix of a vegetable preparation and a raita? Give rich and oily gravies a miss by using yogurt as a base for this brinjal preparation. This Doi Begun Recipe by Indrani Dhar gives the traditional Bengali recipe a twist to make it even better!
3.Palak Patta Chaat
Dahi is an integral part of many chaat items, be it dahi puri, dahi bhalle or dahi misal. The coolness of dahi balances out the sweetness and tanginess of chutneys and the crunch of the fried goodies. Make this Palak Patta Chaat by Taruna Deepak on any summer evening and you have a quirky snack ready in minutes to enjoy with friends or family. The goodness of spinach and yogurt with all the fun of chaat…it doesn't get better than this! 
4.Yogurt Sandwich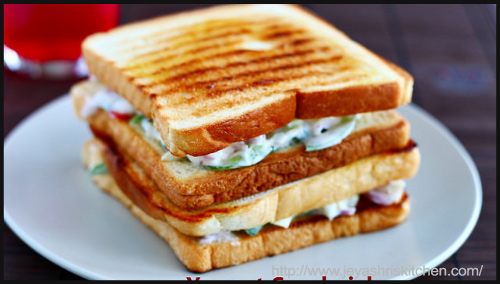 Yogurt is a great ingredient not just for Indian meal options, but also for Western snacks. Try making a sandwich with yogurt in a starring role. Curd highly aids in the digestion process and this Yogurt Sandwich by Jayeshri is a great option when you're looking for a light, healthy and nutritious meal. 
5. Mango Oats Lassi Recipe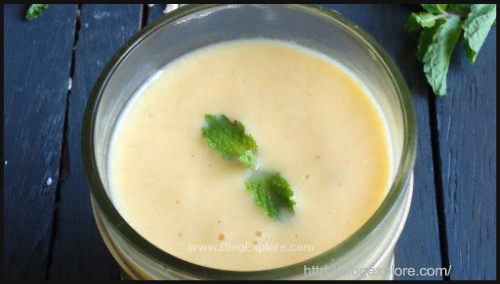 When the temperatures soar, you obviously want to reach for a chilled drink. Lassi is a drink packed full of taste and health, and also heavy enough to keep you full for a long time. Mangoes and yogurt make a killer combo, and oats give this drink a shot of fibre and energy. Try this Mango Oats Lassi Recipe by Jiya Jesh
6. Spiced Yogurt Loaf Cake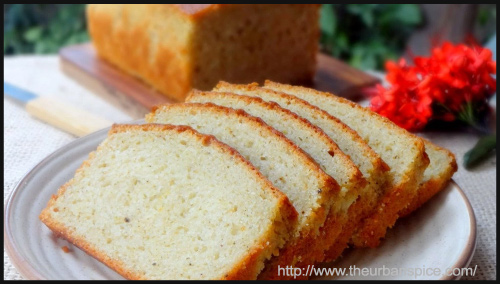 A yogurt cake? Seems improbable? It is time to twist this concept and upgrade to an unusual snack. Try this Spiced Yogurt Loaf Cake Recipe By Namita Tiwari with the aroma of fine Indian spices. It will go perfectly with your evening cup of tea. It can be a treat for kids too!
7. Phool Makhana Raita Recipe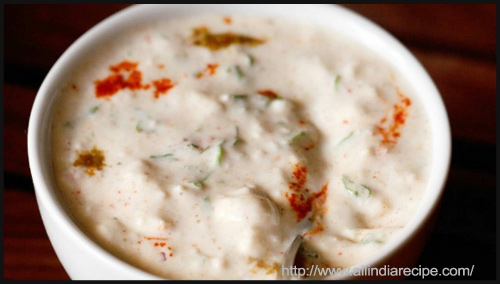 Of the endless ways of using curd in your diet, we bet you will not find an easier option than the Phool Makhana Raita Recipe By Mukesh Panchal. Makhana, also known as Kamal Gatta, is rich in calcium and it adds to a lot of nutrition when combined with curd. So pick this one when you are short of time and you do not want to compromise on healthy bites.
8. Whole Wheat Berry Parfait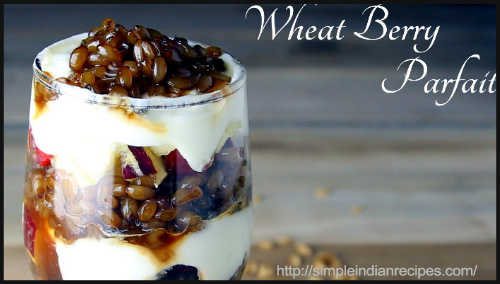 Tasty food doesn't have to be complicated or a pain to cook. Simple food sometimes gives you the most thrill. For food lovers, experimenting with new flavours is a different high. Here is a food lover's delight for summers, the Whole Wheat Berry Parfait And Yogurt Recipe By Dahlia Sam. It's a very unique combination that will surprise your taste buds.
9. Roasted Figs With Cardamom Yogurt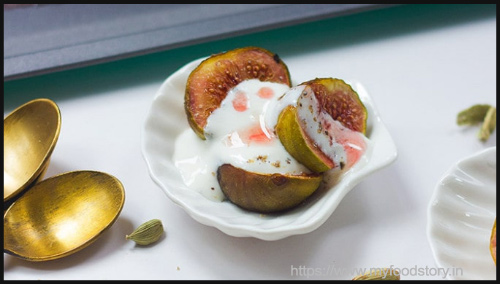 Ever thought of using yogurt as a part of dessert instead of having it as a dessert? Here is how you can do it in a classy and an elegant manner. Try this Roasted Figs With Cardamom Yogurt Recipe By Richa. It can be made at the last moment when guests surprise you, and you can surprise them in turn with the amazing taste. 
10.Split Black Lentils Flavored Yogurt Recipe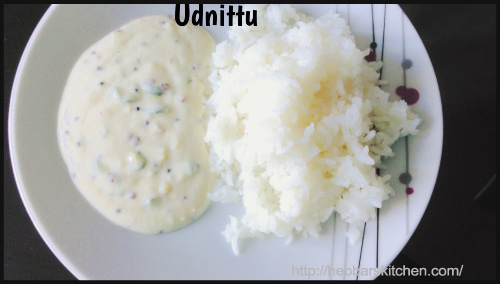 Here is another yummy way to try a fun yogurt recipe. This recipe hails from Karnataka and in simple words, it is a side dish made out of urad dal powder. Also known as Udnittu Recipe or Uddina Hittu Recipe by Archana, the recipe brings South Indian flavours on your plate in simple way.
These were our ways of making your summers a food lovers delight while keeping you healthy and glowing. If you want us to cover an ingredient or share a cool recipe with us then do let us know in the comments below. There's more cool stuff coming your way so stay tuned!