The temperatures are rising and summers are here to be our guests till the monsoons relieve us. This is the time when water and cooling drinks are your best friends. Can we already see you looking at hill station options to run away from the heat? You can't stay there forever so you obviously need better options to chill, literally. Cooling foods are a great way to fill your stomach as well as create resistance within your body to survive the heat. Our this week's collective gives you a summer special meal and is loaded with Mint (summer's coolest herb) recipes. So here are Creative Mint Recipes To Stay Cool even when the temperatures soar.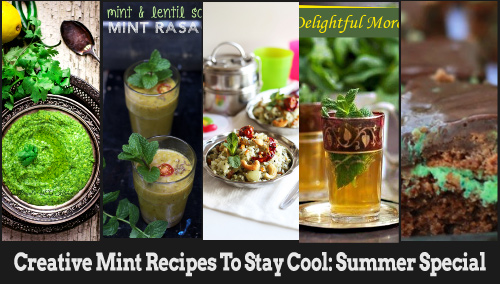 1.Breakfast Chickpeas Mint Pakoda Recipe by Vaijayanthi Srinivasan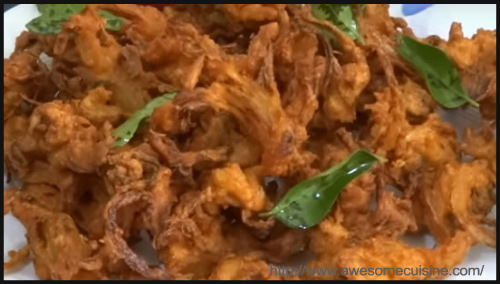 Early mornings are the only time in summers when you're not being attacked by the sun. Get a cool head start on the day by giving this breakfast staple a minty twist. This dose of protein, mint and spices will hit the right spot that will have you happy for the whole day!
2. Lunch (Main Course) – Cilantro Mint Jalapeno Hummus By Binjal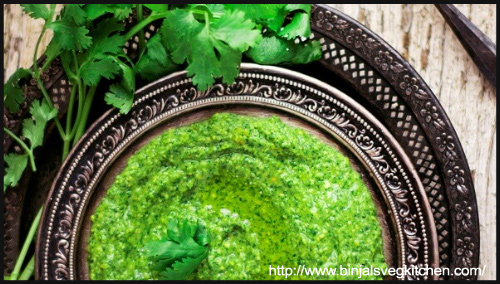 Who'd like a heavy meal when all you want to do is consume liquids to stay hydrated? Skipping meals is not an option, but making changes to what you eat is definitely possible. Explore this Minty Hummus that jazzes up the humble chickpea dish. It's light, absolutely healthy and the minty kick will save you from being weighed down by lunch.
3. Dal –  Minty Rasam by Nandita Iyer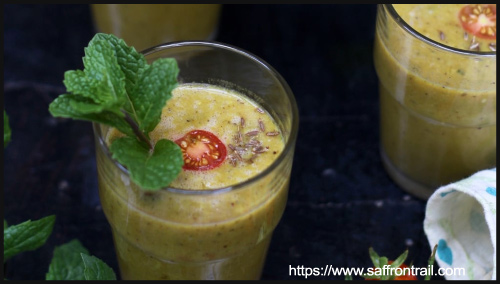 Rasam is a famed South Indian accompaniment to rice or other staples. It is loved because it is spicy, clears your palate and the tangy taste is a great pick me up. Well, it's time to increase the awesomeness level of this dish with mint. Try this recipe and you'll realize how well Indian recipes can adapt to seasons and tastes.
4. Salad – Watermelon And Mint Salad By Mridul Karkara And Neha Gupta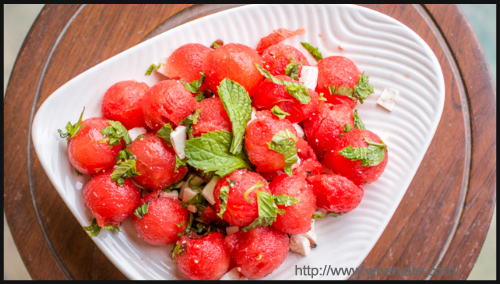 Salads should be everyone's go-to dish when temperatures soar. From green veggies to fresh fruits, stock the natural goodness in your kitchen to save you from unwanted or unregulated meals through the day. If you're the kind to turn up their nose at the mention of salads, we're here to change your mind with this watermelon and mint salad. Alternatively have some fun with Feta Mint and Pomegranates in the cool Vlo-au-vents recipe by Shazia Wahid.
5. Snacks  – Mint Masala Chips By Sivani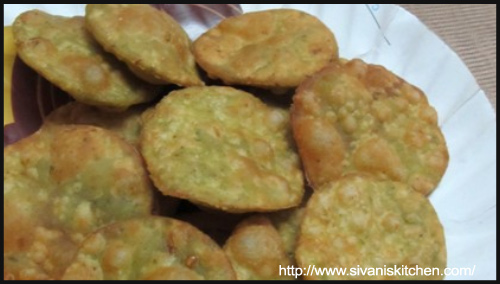 The best thing about mint is the way it blends with different dishes irrespective of meal sizes. One can experiment with it in all forms. Try this cool masala chips recipe that is a great snack as well as a reliable lunch box treat for kids. 
6. Dinner – Mint and Coconut Rice Recipe By Sia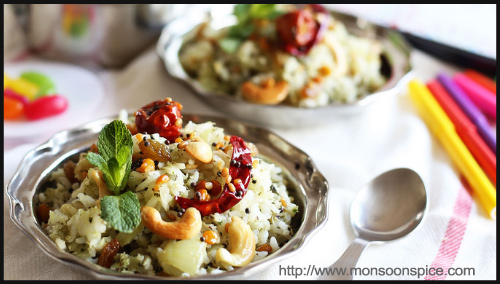 If you can't do without rice, you have lots of avenues to experiment. It gives a fresh taste to your otherwise mundane dinner dishes. Call some friends over or make this rice dish on a lazy day and you will not be disappointed. With mint, lime juice and the scrumptious bite of cashews, this recipe is a perfect summer delight.
7. Drinks – Moroccan Mint Tea Recipe GunPowder By Purva Mittal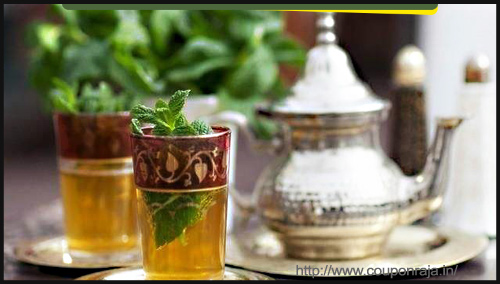 You are going to crave for coolers to combat the heat. Ingredients like lemon, cucumber along with mint are great to cool you down and replace vital nutrients that you've sweated out. The thing with Indians is that they can't let go of tea even in the summers. Take some inspiration from Morocco with this Mint Tea Recipe which will fulfil your craving for tea and cool you down too! 
8. Desserts – Mint Chocolate Brownie By FoodMania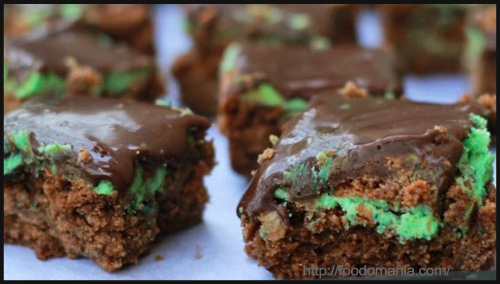 A must after every meal, desserts are a weakness for most of us. While we'd love to gorge on ice creams through out the day, infusing mint in a dessert is a nice way to stay cool and satisfy your sweet cravings. Here is a recipe of Mint Chocolate Brownie that you must try this summer. The fresh green colour is enough to bring down the temperature by several notches!
9. Sides/Dips – Phudina Thovaiyal Recipe By Shanthi Muthuvel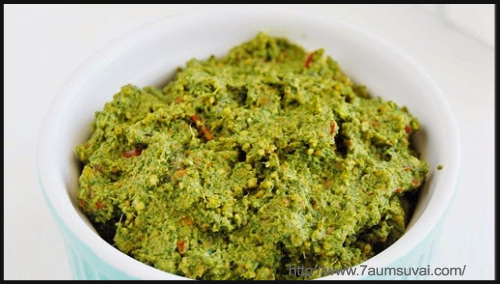 When talking about mint or pudina, the first thing that comes to your mind is a mint chutney. There are many delicious ways to include mint in your diet. Folks, we live in India and we have new recipes and cooking styles every 100 kms or so. Here is a Thogayal recipe travelling to you all the way from South India. Â Alternatively you can explore Mango Mint Chutney By Binjal
10. Soups – Tomato Mint Soup Recipe By Sugunna Vinod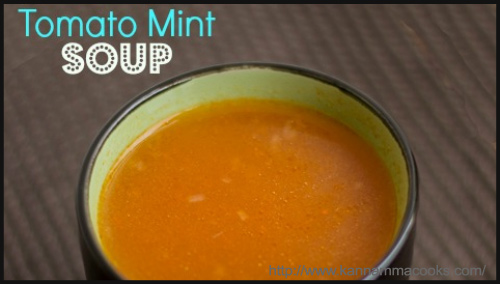 There are times when you don't feel like eating because of the oppressive heat, and still don't want to fall prey to hunger pangs. At such times, soup is your best bet. We suggest not going for the heavy, cream based soups and instead, opting for light and fresh soups that will keep you on your feet.

Send us your meal ideas in the comments below and do keep an eye for our next summer special meal recipes in our upcoming collective editions. If you want us to curate recipes on a particular summer ingredient then let us know, we will try to include them in our next collective.  Do let us know your feedback and how was your overall experience with these recipes.