Where there is creativity, there is always a way to bring it in front of the world. That is why April Fool's Day coincided with our WOW prompt day this week. This day is dedicated to pranks, confusion, suspense, laughter and sometimes trauma for the victim. What do you think of when we say the word 'Prank'?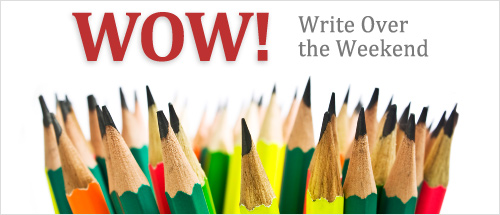 This week's WOW prompt is – 'Pranks I Play'

2016 is a quarter old before we could even realize it. Today marks the beginning of April and the month begins on a fun note with April Fool's Day. Let us honour this day by adding our own creative touch to it. Our WOW prompt for the week is 'Pranks I Play'. Talk about what kind of pranks you'd like to play today and on whom. It could be anybody, from a celebrity to a politician, your family or friends, your neighbour or a teacher, colleague or even your boss! Make sure it is safe yet creative. Indulge in your devilish side, think pranky and tell us what pranks you would play on this day!
Remember, you have time only till Sunday midnight to submit your blog posts and have a chance to get the WOW badge!
Include this code:
This post is a part of Write Over the Weekend, an initiative for Indian Bloggers by BlogAdda.
Good news! There is now an easier way to submit your WOW entries, so just click on the submission link below for your WOW entry to be considered valid.

Every weekend, we give creative writing prompts for you to write blog posts on! Hope you enjoy our creative writing inspiration for this week. 🙂
All those who are featured in WOW can now flaunt the WOW badge on your blog. Download your badge now!