The death of a Dalit research scholar is making headlines on every news channel for over a week. On January 17, 2016, Rohith Vemula, a student of Hyderabad University committed suicide, leaving a suicide note that says a lot more in between the lines than what he has written in his letter. He was a student activist who felt the pulse of student politics, he faced problems and he had dreams like any other student. The 26 year old's life was lost, but not before bringing to the fore issues related to student politics, casteism and the administrative loopholes in educational institutions. The horrible irony is that while Rohith's letter read 'The value of a man was reduced to his immediate identity and nearest possibility. To a vote. To a number. To a thing. Never was a man treated as a mind. As a glorious thing made up of star dust. In very field, in studies, in streets, in politics, and in dying and living.', his death has divided people even more sharply along caste lines. We look at what bloggers have to say about Rohith's death and the later developments.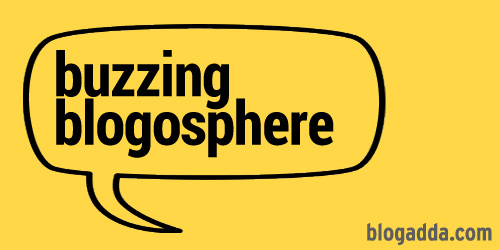 Karthik Shankar from Youth Ki Awaaz, reminds us of a fact that every generation silently faces the repercussions of casteism that obstructs their education, learning, growth, development, peace of mind and now, even lives. The core of our education systems is still not as advanced as the interiors of the buildings of these learning places.
"A lot of us are either completely unaware or apathetic to the presence of caste privilege on college campuses across the country. The ones with their heads in the clouds and a Bollywood tune on their lips imagine that the consecrated halls of educational institutions arrest the flow of all the cultural baggage, discrimination and prejudice that students bring with them. Caste after all, has cleverly transmogrified in 21st century India. We now evaluate people's utility based on their financial position, where they grew up, which school they studied in and their grasp over English."
Raiot writer shares the letter written by Rohith. It says he felt nothing except emptiness. These are his last words and will always remind us of him. His minimal words leave us in a pool of questions that might never get answers. From casteism, peer pressure and the way our systems in the country work, everything is silently questioned by him. One student's suicide letter has shaken the status quo and the resignation that we felt about how things work in India.
"I loved Science, Stars, Nature, but then I loved people without knowing that people have long since divorced from nature. Our feelings are second handed. Our love is constructed. Our beliefs colored. Our originality valid through artificial art. It has become truly difficult to love without getting hurt."
There are some who are calling the attempted suicide as an institutional murder. An Indian Muslim talks about how the gap between the rich and the poor, the so called upper and the lower classes of our society is only increasing with such incidents.
On a disturbing note, India is a country where talent is killed by caste issues. This is not a present day situation but has been visible through generations. Vikram Chukka from The Wire very briefly talks about the events that led Rohith to commit suicide. These events were all political in nature and had they not happened, Rohith would have been alive and a lot more focused on his dream of becoming a writer, rather than being disillusioned by his very existence.
"A Joint Action Committee was formed by 10 student groups to protest the EC decision. Since the university opened after vacation in the first week of January the five suspended students have been sleeping in the open to mark their protest, supported by several on-campus and off-campus groups. Dalit organisations are claiming that the punishment amounts to a social boycott of students.
The suspended students approached the High Court against the EC decision. The appeal was clubbed with the writ petition filed by the ABVP student's mother and was to be heard on 18 January 2016. Sources in the office of the Dean, Students' Welfare, say that they had offered to accommodate the students in the university guest house until the court hears the case, but their offer had been rejected by the Joint Action Committee."
Smriti Irani, Union Minister HRD was obviously asked about the matter. She confessed that a Dalit professor was on the council while the incident happened and the SC/ST community at the university denied her remarks . Betwa Sharma from Huffpost India writes about how the death of a student has exploded to a blame game between politicians and the university officials.
"Holding up a "certified copy of Vemula's suicide note" at her press conference on Wednesday, Irani said that his note did not blame any university official, political party or lawmaker. On the contrary, she said, the only organisation mentioned in the letter was his own group, Ambedkar Students Association."
Apoorv Pathak from Janta Ka Reporter narrates the less constructive and negative mentalities that continue to block national interests. These are the representatives of various student and political bodies. He also talks about the silence that society maintains during such incidents and the way progressive thoughts are misrepresented as 'anti-national'.
"The labeling of the dissenters as anti national in this case is not an one off incident. The Sangh Parivar is quite prone to labeling the opponent of its conservative, reactionary, hypernational and parochial viewpoint as anti national. The brunt of such intolerance has been borne most by the progressive forces fighting for environmental protection (Greenpeace), Women Rights (right to not be told what to wear, right to work ,etc.-things RSS is not very comfortable with), struggle against caste system, human rights, etc."
An activist's death can raise unanswered questions on justice, whether it is about him or about the society he lives in. Samar from Countercurrents talks about the manner in which this issue is being addressed by the MHRD, along with such similar incidents that never get the justice they deserve.
"Suicides of Dalit students in premier educational institutions of India, is nothing new. Many studies have documented this fact. Yet, the brazenness with which this one seems to be forced onward is something never seen before and must be treated seriously. Rohith was not fighting an individual battle. He was part of a bigger struggle based on Ambedkarite values. He could laugh off injustices and trivialize them while fighting against them. His letter to the Vice- Chancellor on 18 December 2015 gave evidence to both his zest for life and his increasing loss of faith in the capacity of the administration to deliver justice to Dalit students. To quote the suggestions he offered to the VC.
"1. Please serve 10 mg. Sodium Azide to all Dalit students at the time of admission with directions to use when they feel like reading Ambedkar.
2. Supply a nice rope to the rooms of all Dalit students from your companion, the great Chief Warden."
Casteism is a double edged sword used by our politicians and one cannot deny that. The way our educational institutions and colleges function is a classic example of this. Saswat Pattanayak on his blog talks about how the ruling ideologies and political parties become responsible for the seeding of politics in young minds when they should ideally be thinking about their future.
"The ruling ideas of any era belong to the ruling class, and so do the existing contradictions. The ruling class of Indian academia are not the British anymore. They are the left-liberals. And Vemula's suicide is not the first one to have been committed by a Dalit student at a higher education institute of India. Quite the contrary; it is an alarming continuation. The only reason why Vemula's news has so caught up the protesting landscape is precisely because there is a right-wing government at the center and its youth wing ABVP that is purportedly responsible this time. In a macabre parallel, the Occupy and the anti-war activists have re-emerged now that the liberals need to be salvaged. The truth is the left parties and their student bodies which dominated the academia ever since India turned a sovereign republic, have consistently downplayed caste discriminations on campuses. Reason why the Left is responsible for Vemula's demise today is because it did not sufficiently critique the hostile environment its own student leaders and professors were/are enabling all these years."
Is the youth the future of a nation? Yes. Should the youth engage itself in the nation building process? Yes. Is student politics the means to do so? No. Here are 7 reasons why student politics is dangerous to a country like India, how it can destroy the potential of students before they can materialize the dream of a better nation. Written by Sunil Rajguru from DailyO.
"The youth is a free bird and can choose what it wants to be. Students are supposed to be a clean slate and take whatever path they fancy. Sometimes this choice is not made even after the completion of the education process. It's a journey to discover who you really are. However, when you become part of a student body you are immediately straightjacketed. You are forced to adopt an identity you may not be comfortable with. After that, you will be defined by that label. It will guide your actions and ideology. That is extremely unhealthy for an impressionable developing mind."
The horrific incident of Rohith's death has left many in a state of shock. Most people are troubled by the fact that Rohith's death will go in vain and that nothing will change. The only tangible result of this incident will be blame games and finger pointing.  Harimohan Paruvu delves deep to evaluate the impact  of politics left on children and coming generations.
"Instead of coming forward to find out why I have always been amazed at how shamelessly institutions and agencies try to ward off blame. How can those who wanted the action to be taken now back off and say they are not responsible? Of course they are responsible. If you use the letterhead of a powerful office against someone who is from the weakest link in the chain, you cannot absolve yourself of responsibility. You are guilty of actively perpetrating the consequences when you should in fact have been finding a fair and just solution."
Rohith's ultimate sacrifice has brought previously ignored issues sharply into the focus of national conscience. We must not let the death of a young student go in vain and retrospect about issues that drive the youth of our country to ending their lives. Because we are all Rohith, and his concerns are now our concerns, and we owe it to him to find answers to the questions he has left us with. What are your thoughts about this incident? Have you come across any blog post about Rohith Vemula? Talk to us in the comments section below!