Christmas is here and most of us are all excited for Santa's arrival with presents. This is the time when kids rush to the stockings they have kept out for Santa to fill and see what was in Santa's gift sack for them. It is time to become a kid once again. So what's on your wishlist this year?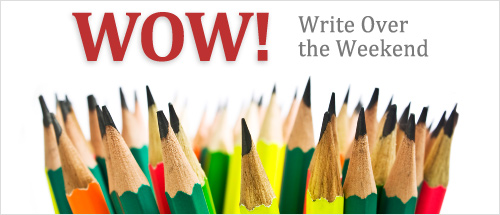 This week's WOW prompt is – 'My Wishlist For Santa'
Every year Christmas arrives, bringing lots of curiosity with it. Apart from carols, cakes and mistletoe, each one of us is eager to make some special wishes to Santa, be it for us or the people we love. We grow up, but these cute things don't really change. Every year during Christmas we want to be that child again who is showered with pleasant gifts and surprises. This week our prompt 'My Wishlist For Santa', we ask Blogadda bloggers to write a post on what all you are asking from Santa. A rare chance to become a child again. So no matter if you've been good or bad, write about what you want from Santa and submit your entry!
Remember, you have time only till Sunday midnight to submit your blog posts and have a chance to get the WOW badge!
Include this code:
This post is a part of Write Over the Weekend, an initiative for Indian Bloggers by BlogAdda.
Good news! There is now an easier way to submit your WOW entries, so just click on the submission link below for your WOW entry to be considered valid.

Every weekend, we give creative writing prompts for you to write blog posts on! Hope you enjoy our creative writing inspiration for this week. 🙂
All those who are featured in WOW can now flaunt the WOW badge on your blog. Download your badge now!