Priya Shiva is the blogger at Priya Kitchenette, an amazing food blog that specializes in vegetarian recipes. The highlights of her blog are the simple recipes and photos that make us want to dive into the screen. She holds the record for blogging everyday for one whole year, and considers herself a passionate foodie. Priya also holds the distinction of winning the 'Best Food & Drinks Blog' at #WIN15 Blog Awards. We interviewed Priya about her forays into the kitchen, and her love-love relationship with food.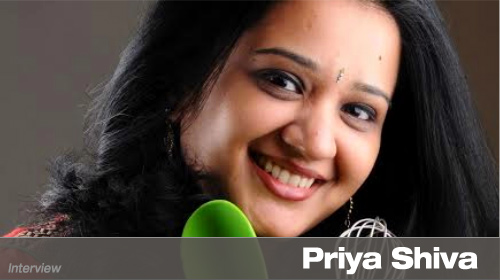 Q. First off, tell us something about yourself. What is Priya like outside of the blog?
I'm an ordinary girl living with my family in Bangalore. I love to laugh, have fun and I love shopping just like any other girl. I was born and brought up in Delhi, finished my schooling and graduation there and moved South after my marriage and have an adorable son.
Q. What is your relationship with food? Any memories associated with food that made you a food blogger?
My relationship with food goes back to my childhood days when I used to watch my mom cook. She taught me cooking and is my inspiration.
Q. Blogging straight for 365 days is quite a mammoth task. What inspired you to take it up and what was your biggest takeaway from it?
I started my blogging journey with a challenge of blogging everyday for an year. I had seen the movie – "Julie and Julia" and maybe got too inspired by it. Honestly, it was my husband's idea to start a blog, and he encouraged me every step of my way and ensured that I complete it.
My biggest take away from the marathon are my readers and friends whom I got to know through the blog. I would say the journey was more entertaining than the destination. I felt a great sense of accomplishment when India Books of Records recognized it as a record.
Q. What are the three most important things to keep in mind while starting a blog?
Love what you do
Be consistent
Be organized
Q. Tell us about your cooking and blogging schedules. How do you plan your posts?
I usually post twice a week to keep my blog active and readers happy. To be consistent, it takes planning and organized work. So, I usually plan a week ahead and also keep a tab on coming festivals, seasonal fruits and vegetables etc. I hate to waste food. So, the dishes which I post on my blog become part of our daily meal.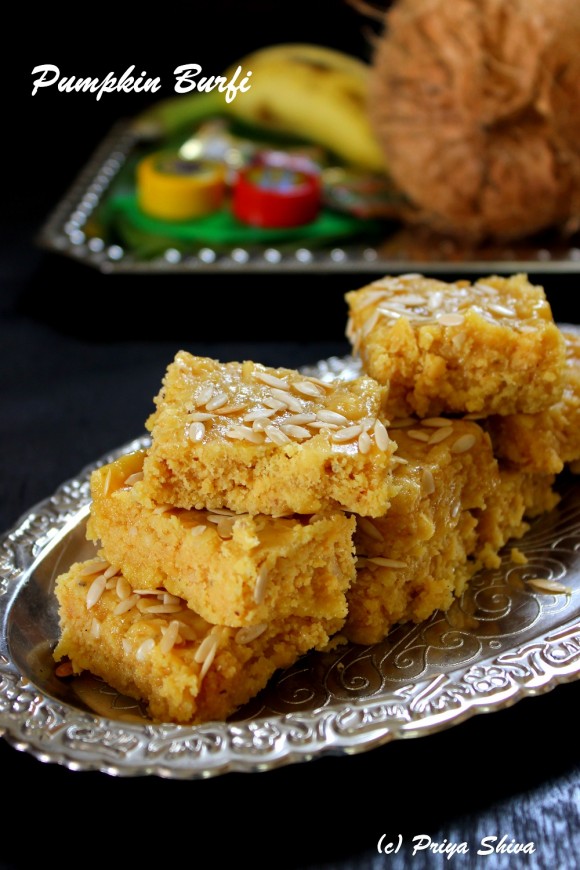 Q. What are the biggest challenges you face as a food blogger? Tell us about how you overcome them.
My biggest challenge as a food blogger was photography. When I initially started, I used to simply click photos with my mobile phone camera. After nine months of consistent blogging, I decided to buy a DSLR and started clicking with it. I do not have any professional training of photography. So, I started reading online articles and books about food photography. I still have a long way to go but I'm enjoying it thoroughly.
Q. How many of your posts are spontaneous and how many are planned according to the time/ occasions, etc.?
It is a mix and match. I post some dishes spontaneously as I would have cooked it for my family that day and they would have enjoyed it. Some dishes have to be planned according to the occasion, especially festive recipes. I usually start posting dishes for festivals a month before so that my readers can save them to try later.
Q. How much does website traffic matter to you? What do you do to ensure that people visit and revisit your page?
Blogging, which started as a hobby, is now my passion and an almost full time career. Traffic matters to me as it is proof of the number of people visiting and reading my blog. There are few things which I do to ensure that people visit my blog-
I blog mainly about Indian vegetarian dishes as that's my niche and post what I have cooked in my kitchen.
I have been posting consistently and schedule minimum 2 posts a week.
I always make sure to reply to queries and thank you mails for any appreciation.
Q. What is the scene in blogging about vegetarian food? Is it still a small niche or is there a growing demand for it?
Vegetarian food is in demand today. Many have turned vegetarian or vegan by choice as they think it's a more healthy way of living. There are so many cuisines and dishes to explore even in vegetarian food. So, vegetarian food bloggers also are in high demand and each one of them have their own expertise.
Q. Do you enjoy eating food as much as food blogging? What are your favourite things to make?
I'm a hard core foodie. My list of favorites would be long but some of my favourite dishes to make are – rasam, shahi paneer, rajma masala, kebabs. I'm very fond of sweets and have a BIG sweet tooth. Some of my favourite sweets which I love to make are – gulab jamun, rasgulla, milk peda, eggless cakes and brownies.
Q. How important are photos for your blog posts? Your blog has some great food photos, tell us how they came about.
As I mentioned earlier, food photography has been a big challenge for me. I cannot think of a post without images. They are an integral part of any food blog as everyone loves to feast with their eyes. Food is as much about presentation as much as it is about how it tastes. Well presented food is more appetizing and appreciated. So, the image needs to be very attractive so that you feel like picking out the dish from the screen. I keep reading about food photography, composition and styling. Images define my post, my mood and style.
Q. What are your other hobbies apart from blogging and cooking? What keeps you busy and engaged?
I love listening to music, watching movies and travelling.
Q. Tell us about your family. What's their reaction to your experiments in the kitchen and on the blog?
My family is very supportive about my kitchen experiments. My family is my biggest critic too. If they do not like something which I have cooked, I know that my readers won't like it too.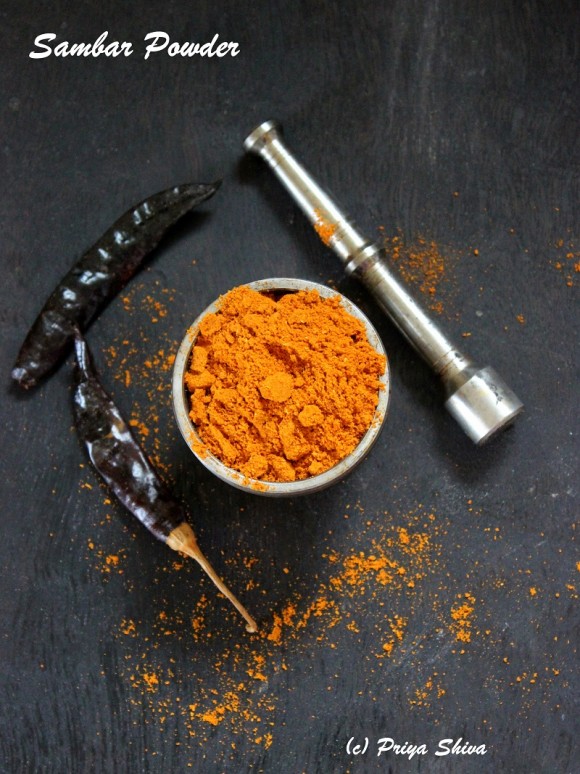 Q. What was your reaction when you found out that you won the 'Best Food & Drinks' Blog Award in India at the #WIN15 Blogging Awards?
I could not believe it! There are so many beautiful blogs out there and I personally follow them. I'm truly blessed to have wonderful friends who voted for me and thankful to the kind jury for choosing me.
Q. Which are the food blogs and food authors you follow and take inspiration from?
There are so many wonderful blogs and authors out there and it is tough to choose few favourites. Here are some of the bloggers and authors who really inspire me – Nagi Maehashi from RecipeTin, Nicole Branon from The Spice Train, Vikas Khanna – My Great India Cookbook, Sanjeev Kapoor – Kadai Cooking, Low Calorie Cooking, Hadia – Lebanese style recipes.
Q. Apart from yourself, who do you think is the best cook in the world? Someone whose cooking you love to indulge in.
I consider my mom to be the best cook in the world. I have learnt all about cooking from her and she will stay my favourite forever.
Q. Would you like to tell us about a funny or memorable incident about your cooking?
This incident is about the time when I had just started experimenting with baking. I had printed out a recipe from the Internet and very confidently decided to bake an eggless chocolate cake. When I took out the cake from the oven after the stipulated time of baking, it was half burnt and half raw. The best part was that my hubby still decided to taste it. I learnt a big lesson from blogging – to never give up and keep trying till you reach perfection. Today, baking has become so much fun for me and no more burnt cakes or cookies…  😉
Q. What advice would you give to someone who wants to start a food blog?
My only advice would be to enjoy what you do. If you stop enjoying, you will lose interest and focus.
Q. Tell us the new avenues that open up for a food blogger. What are the best ways for a blogger to monetize their blog through such other avenues?
Food blogging has no limits. There are various ways to monetize your blog if you are consistent and blog regularly. Some of the easy ways to earn from a food blog –
Placing ads from Google ads, Yahoo ads etc.
Paid product reviews
Food consulting
Food photography/styling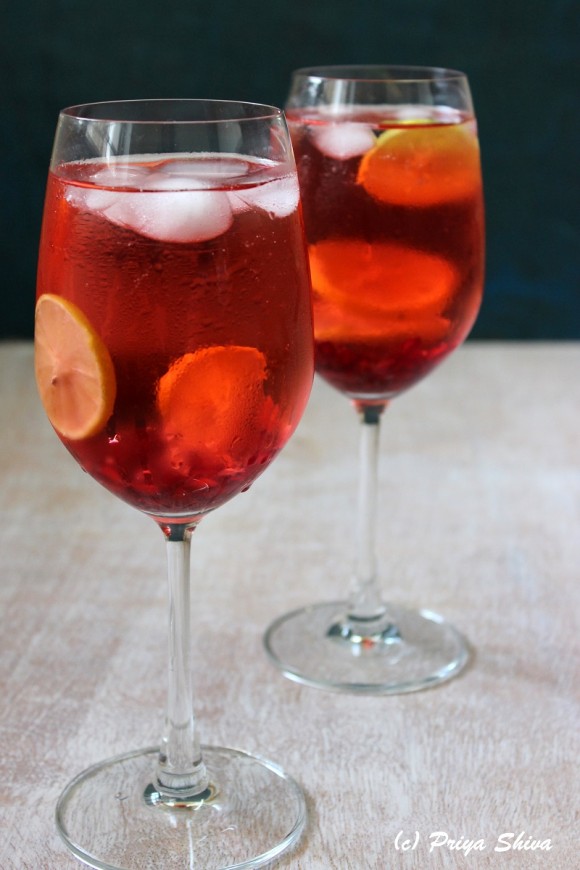 Q. What's next for you? What does the future hold for your food journey?
My journey has just begun. I still have so many dishes, cuisines to explore. I do not know what future holds for me but I'm enjoying food blogging and will continue with the journey.
Quick questions
Three ingredients you love to cook with – herbs, spices, lentils
Your most prized possession – India Books of Record trophy and My #WIN15 Blog Awards Trophy
Your idea of a perfect meal – Start with a wine and end with a dessert preferably chocolate
If you could cook with a celebrity chef, you would choose – Vikas Khanna
Your biggest dream – To publish my cookbook
Favourite movie – Julie and Julia
Biggest compliment you've received – When my readers write to me saying I inspire them to cook
Blogging for you is... Blogging is my passion, my domain of authority and creation.
This interview with Priya Shiva got us hungry for more, literally! What did you think of this interview? Whose interview do you want to see next on BlogAdda? Tell us in the comments section!  🙂