Indians are known for the rich family culture that we inherit from our elders and pass on to our children. Our values and traditions keep us rooted and form the basis for who we become. There are traditions that are deep and meaningful, but they can also be quirky and weird! What's your take on family tradition?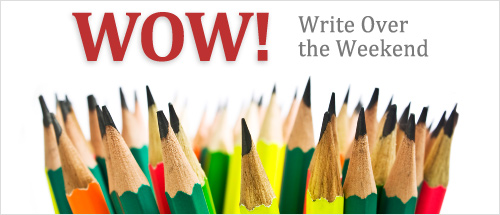 This week's WOW prompt is – ' It's A Family Tradition'
We can never get enough of talking about the rich family culture and tradition that we are raised with. So this week we want you to talk about the traditions that make you go, 'Wow! Really? But why? and a roller coaster of emotions, which includes the phrase 'It's a family tradition'. Write about traditions in all their glory, yours or some traditions which you might have heard about. Who knows, you could even write a sinister fictional story and include the phrase 'It's a family tradition' in it!
Remember, you have time only till Sunday midnight to submit your blog posts and have a chance to get the WOW badge!
Include this code:
This post is a part of Write Over the Weekend, an initiative for Indian Bloggers by BlogAdda.
Good news! There is now an easier way to submit your WOW entries, so just click on the submission link below for your WOW entry to be considered valid.

Every weekend, we give creative writing prompts for you to write blog posts on! Hope you enjoy our creative writing inspiration for this week. 🙂
All those who are featured in WOW can now flaunt the WOW badge on your blog. Download your badge now!