Movies, especially those made in the Hindi film industry, are wonderful creations designed to make the viewers forget their worries and escape into a magic world where the bad guys lose and the boy always gets the girl. So this week we focus on movies – the ones which have released and grabbed eyeballs and the much anticipated ones too, which have generated a huge amount of buzz already. So let's see what the blogosphere has to say about these big budget silver screen offerings.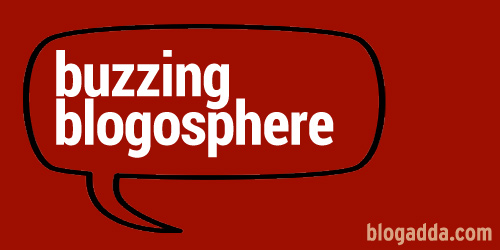 Prem Ratan Dhan Payo movie review by Anna MM Vetticad. After a long long time, Bollywood gives us rich romantic flick. Makes us recall the days of Maine Pyar Kiya and Hum Saath Saath Hai. Mixed reviews nothwithstanding, the movie is boasting of huge collections at the Box Office. Anna reviewed this movie as below.
"An early scene in Rajshri Productions' Prem Ratan Dhan Payo gives us an indicator of the ancient values this film seems keen to propagate. Yuvraaj Vijay Singh is meeting journalists in the run-up to his ascension to the throne of his kingdom. A bemused newsperson asks him about the appropriateness of the ornate coronation ceremony in this modern world. It's almost funny, says the man. "You think traditions are funny?" an affronted Yuvraaj shoots back softly.
His offended tone is genuine. I could almost picture the gentle-voiced, quaintly conservative writer-director Sooraj Barjatya throwing precisely that question in precisely that tone to a critic bemused at the extreme conservatism of his latest film. It would be a genuinely felt question because Sooraj – as I gathered from a long interaction I once had with him – is actually convinced of the purity of the regressive scenarios he portrays in his films."
'Sanskaar' is not a word that we would associate with James Bond. But the latest Bond film 'Spectre' brought these two terms together forever because of the kissing scenes being shortened by the Censor Board to give the film a U/A certificate. But Bond is not just a class romancer, he is also an ace spy who also gets lots of 'action' of another kind. BobbyTalksCinema has its take on it.

"To be specific one strongly misses the suspense factor in its script and emotional depth in the key characters, becoming a major drawback of the film post its initial 50 minutes. Besides the two main attractions Monica Bellucci and Christoph Waltzdelivering nothing entertaining enough as per their individual persona turns out to be the biggest disappointment unarguably. On the other hand, its supporting cast plays it fine but a few insertions like the 'Special Car-Buttons' and the huge henchman trying to kill Daniel, does remind you of 'the classic Bond movies' and its famous characters like the one played by Kabir Bedi in OCTOPUSSY (1983).
In all, SPECTRE does have Craig in a good form well supported by some spellbinding action, background score and breathtaking cinematography keeping you hooked onto the screen in its first hour. However it's the less enjoyable script losing its charm post intermission, a lengthy duration of more than 145 minutes and lackluster performances of both Monica and Waltz that force you to rate it as an above average venture falling short of the expectations raised."
Prem Ratan Dhan Paayo generated almost as many opinions as it generated moolah at the box office. Trisha Gupta talks about the movie a perfect formula film with Salman Khan reprising his role as 'Prem', that too in a double role, showing the world a glimpse of Indian traditions. Here is an excerpt.
"The double role in Hindi cinema invariably involves two very different personality types – Ram Aur Shyam, Seeta Aur Geeta,Chaalbaaz – allowing the hero or heroine to exhibit their acting chops. But adding an imposter angle to the double role usually allows for another kind of viewing pleasure – the masquerade of class. It isn't only Hindi films that revel in such transformations, of course. Mark Twain's The Prince and The Pauper, published in 1881, was about just such a temporary switch, and Audrey Hepburn wooed her way into hearts by playing this double act one at a time – in Roman Holiday (1953), she was a princess disguised as a commoner, and in My Fair Lady (1964), she was a Cockney flower girl schooled into poise.
But Hindi films have a particular set of tropes in this regard. The person being replaced is always powerful – a member of royalty or a mafia don – and usually a taciturn, distant type, while the person stepping in is always moonphat and slightly stupid, with a golden heart. We also like to make the masquerading imposter an actual performer: Shanno in Raja Jani was a street dancer; Amitabh in the original Don sang for his supper; even Ranvir Shorey in Mithya (Rajat Kapur's savvy spin on Don) was a struggling actor."
The Marathi musical masterpiece 'Katyar Kaljat Ghusli' has ushered in a new era of opulent cinema in the Marathi film industry. Ambarish Ganesh writes about this movie, which has been adopted from a classic play, and boasts of names like Subodh Bhave (director and actor), Sachin Pilgaonkar, Shankar Mahadevan, Vasantrao Deshpande and Pt Jitendra Abhisheki. An excerpt from the review on Indian Nerve.
"The film's title literally translates to Dagger Through The Heart, where the dagger in question is an award that King of Vishrampur wishes to bestow upon the winner of a musical contest, participants of which are two celebrated classical singers Pandit Bhanushankar Shastri (Shankar Mahadevan) and Khan Sahab Aftab Hussain Bareliwale (Sachin Pilgaonkar). While the former is a simpleton who sings straight from the heart and has enormous love for the music, the latter has seen enough failures in life and in an attempt to grow out of it, he makes his mission to succeed by any which means. Do these means ensure his success? If they do, then at what cost?"
Shah Rukh Khan and Kajol set our screens on fire after a long gap of 5 years in Rohit Shetty's Dilwale trailer. The song Gerua caused temperatures to soar even more, and expectations from this movie are already sky high. The trailer has all the elements of a masala film – action, romance, humour, cars being blown up, exotic locations and the magic of SRK and Kajol. ClapsNSnaps tell us 6 things that are worth falling in love with in this movie. Well, what's not to like?

"They are the Baazigars of on-screen romance. No matter how many times they come together, audience ko everytime Kuch Kuch Hota Hai! *winks* One just cannot give a miss to their cute romantic moments from the trailer, and their intense scenes which shows the hatred for each other on their face but love in their eyes!
The biggest USP of all Rohit Shetty films have been the bromance between the boys; and that is very much evident in the trailer too! Be it Varun Dhawan's chemistry with Varun Sharma or Shah Rukh Khan…we just cannot wait to laugh and cry with them."
Dichotomy of Irony has a post full of Tamasha. This upcoming movie has powerhouses like Imtiaz Ali, Ranbir Kapoor, Deepika Padukone and AR Rahman in its credit list, making it one of the most awaited movies of the year. This blog post dissects the message that Imtiaz is trying to give, just by deciphering the trailer!
"The point of conflict between Tara and Ved seems to be this dual personality of Ved, where Tara is in love with the Ved whom she met in Corsica, while he thinks he was only acting then. Also, interesting is the presence of two names in his name—Ved Vardhan, and the way he calls Tara as Mona Darling. He says, "Toh main aapko Mona kahu ya Darling," which (at the risk of over-analysis) I feel that points that he cannot think that Mona Darling can be one person. This, again, is brought out in the conflict between him and Tara a few scenes later where he fails to recognize that he can be the person who Tara met in that far-off land. Shakespeare had said, "All the world's a stage, and all the men and women merely players; they have their exits and their entrances, and one man in his time plays many parts, his acts being seven ages." Life is a stage of drama, and we are all actors playing our respective parts. Or, in another words, this world is a tamasha, perhaps, that explains the film's title is also Tamasha, and the presence of many plays and stories in the film and the film's poster, including Romeo and Juliet, Ramayana, Mahabharat, Helen of Troy, Laila Majnu, Heer and Ranjha, Soni Mahiwal, Prithviraj Chauhan, and Aladin. The theme of duality is seen in the way Tamasha is written in two colors—red and orange. The continuous changing looks of Ved, from clean-shaved, French beard, and unkempt, at different stages of life point to the larger Shakespearean stage theme. It is the multiplicity of identities that seems to be the theme of Tamasha."
Lastly we cannot miss out talking on a film that has been in the making for over 12 years. It is finally set to release with the big names in bollywood banking on it. We have Bajirao Mastani coming up with Deepika Padukone, Ranveer Singh and Priyanka Chopra playing it up on this epic drama. The movie being an SLB production is piling up hopes. However not all has been going well with the song 'Pinga'. The song has been in controversy ever since it has released. MediaTechBuzz tell us all that is surrounding the lookalike of Ash-Madhuri's performance in 'Dola-Re'.
"The controversial song 'Pinga' from the upcoming movie Bajirao Mastani has managed to create many ruffles within a few days after its release.Right from choreography to the costumes of the two leading ladies of Bollywood, Deepika Padukone and Priyanka Chopra seem to be having a tough time.
Not only that, constant comparison to the dance sequence of Aishwarya Rai Bachchan and Madhuri Dixit in the hit song Dola re Dola from the film Devdas makes it worse. Moreover, Twitter has lashed out heavily against the song, claiming it to be casteist and ignorant to Marathi culture.
The song showcases Bajirao Peshwa's two wives Queen Kashibai played by Priyanka Chopra and Mastani portrayed by Deepika Padukone commemorating the occasion of the latter wearing traditional Maharashtrian attire for the first time. The tune (and lyrics) of the song have been accused to be almost directly lifted from the old and famous Marathi songs- 'Latpat, latpat tuza chalana' from film Amar Bhoopali (1951) and also 'Nach ga ghuma' from Chandanachi Choli Ang Ang Jali (1975), both directed by legendary director V Shantaram."
The end of the year usually has a great lineup of movies. Prem Ratan Dhan Paayo has already set the bar high with 200+ crore already in its kitty. Mega movies like Tamasha, Dilwale and Bajirao Mastani are up for release, and the promotions are already at their peak for all of them. With Tamasha releasing this week and Dilwale and Bajirao Mastani battling it out on the same weekend, movie buffs have a treat lined up for them.
What are your thoughts on these movies? Which movie are you looking forward to the most?