November 8, 2015 was a big day in Indian politics as India witnessed Bihar Elections 2015. The Indian state of Bihar declared the election results. The contesting parties namely BJP led NDA, and the JDU alliance (RJD, JD-U and the Congress) were both confident of taking the oath to develop Bihar. Every election result is a historic day in the life of politicians, but this one saw a political party that took charge just a year and a half ago taking a defeat for the 2nd time. Bihar chose to seal its fate under the leadership of Nitish Kumar who leads the Maha Gathbandhan. We bring you the views and opinions that tell us what is going through the bloggers' minds.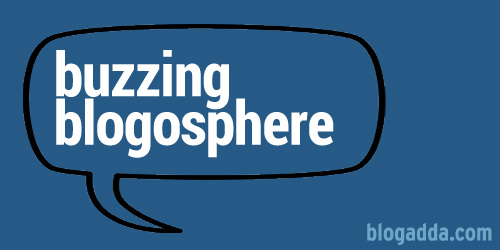 BJP lost yet again in Bihar, due to a gross miscalculation regarding the mood on ground. The final tally stood at the new alliance JD-U, RJD and Congress bagging 178 seats out of 243, with the RJD sharing 80 seats and JD-u 71. The BJP led NDA government bagged only 58 seats. The resounding victory by the Grand Alliance drew to a close the weeks of speeches, campaigning, claims, attacks and counter attacks. The event was widely covered throughout the nation and media.
PoliticalBaaba posted an update on his blog about the winning and losing parties, their vote share and reasons for defeat. Here is an excerpt.
"Politicalbaaba predicted a 65% probability of NDA win with 127 seats, MGB at 111 & Others at 5. This seems to have gone horribly wrong. One other prediction that Congress may get fewer seats than last time also went wrong. However, one consolation was that I had said long back before polling started that Lalu will get more seats than Nitish (which nobody got right), and this has been proved correct. So some silver lining. See tweet link. The journey has been exciting and there were many learnings throughout."
"So what went wrong for BJP – IOA.
Ignorance – Party more and more becoming like Congress. Power concentrated in few individuals – trimurti as it is called of Modi-Shah-Jaitley. People like Ananth Kumar, Bhupendra Yadav, Dharmendra Pradhan being made in-charge who have no clue of ground level dynamics. This is still manageable if you project local leadership which was not done.
Over Confidence – The party has gained in confidence after absolute majority in Lok Sabha in May 2014. Successive state elections victory seem to have created a sense of over confidence. Belief that nothing will happen and BJP will be able to bulldoze opposition. Belief that TINA factor will help the party everywhere.
Arrogance – Modi/Shah jodi has become arrogant after their Maharashtra victory without Shiv Sena. This made them feel all states are alike and Modi wave will sail BJP through all state elections. While this is true for states where there was huge anti-incumbency against previous government (Maharashtra, Haryana, Jharkhand, Jammu & Kashmir), this strategy doesn't work in states where there is no overwhelming anger against incumbent government like Delhi and now Bihar."
The writers at elections.in analysed the impact of Nitish Kumar's victory in Bihar. The victory might have brought Nitish Kumar to the centre of the discussion on National Politics but it added more votes to Lalu Prasad Yadav's kitty.
"Where does Nitish go from here? In the near future, he will try to deliver his promises of inclusive governance, social justice and development, but his handsome victory has made him the first among equals in the broad anti-BJP front that is slowly taking shape in Indian politics. Already, Delhi chief minister Arvind Kejriwal and West Bengal chief minister Mamata Banerjee are firmly in the Nitish camp. The coming months will see a further consolidation of this 'secular' alliance, and Nitish is set to play a prominent role in this process. It may be too early to talk about the 2019 Lok Sabha elections, but make no mistake: Nitish Kumar is back in national limelight."
TheFrustratedIndian on the other side talked about how the Modi government can make some efforts to reach out to people and create an environment of positivity among people. Here are two of the  six important steps that are highlighted in the article.

"1. More of local Leadership and less of Modi
BJP must move away from overusing Modi in every election. This strategy dangerously exposes the PM to failure. I will not be surprised if analysts claim that Bihar has rejected Modi, or Delhi has rejected Modi, because it seemed like the contest was between Modi and the local leaders, and if the latter won, it is because people rejected Modi. It is essential for BJP to have a local prominent face, like Shivraj, Vasundhara or Raman Singh who can get BJP votes. This dependence on Modi can be likened to Congress' dependence on Gandhis, and is therefore something that must be done away with at the earliest.
2. Feet on the Ground
Elections are won in individual polling booths and not through Facebook and Twitter. BJP leaders will need to understand that they will need to maintain and strengthen connect with their electorate. For a party that has 7 MPs from Delhi to have 3 MLAs in the assembly is shameful and is symbolic of the lack of connect that local leaders have with the electorate. Similarly, BJP has 22 MPs from Bihar and yet needed Modi and Shah to hold hundreds of rallies symbolizes how confident the party is on the capability of local leaders. Unless the BJP cadres and local leaders make their presence felt in every constituency and poll booth, the dependence on central leadership will not end. And the fact is that central leadership cannot necessarily always win local elections.
BJP should do a frank introspection on why it lost Bihar. Coming close on the heels of the loss in Delhi, BJP must take urgent steps to turn the tide. Otherwise tragically, it will not take long for the countdown of Modi Sarkar to begin."
Ravindra Ambekar in his Marathi blog talks about elections, the psychology of people for votes and candidates and what it means for a political party to consistently win with people's mandate. Here is an excerpt,
"लालू आणि नितीश कुमार यांचं राज्य आल्यानं बिहारचा कायापालट होणार आहे अशातला भाग नाही, असं असतानाही देशातल्या ( मोदी ) विरोधी पक्षांना या निकालांमुळे नवीन संजीवनी मिळाली आहे. भारतीय जनता पक्षाने केंद्रात सत्तेत आल्यानंतर मोदी समर्थकांची छाती 56 इंचाच्या पुढे जात होती. तिला बिहारच्या जनतेने टाचणी टोचल्यामुळे शिवसेनेसारखा'मित्र'पक्ष ही प्रचंड सुखावलाय. शिवसेनेनं स्पष्ट केलं आहे की पराभवाला सुद्धा मोदींनी जबाबदार असायला हवं. हाच स्वर आता भारतीय जनता पक्षातील नाराज नेत्यांकडूनही ऐकायला मिळेल. एकंदरीतच मोदींच्या साम्राज्याला आव्हान देणारी ही निवडणूक असल्याने गुजरातची गादी सांभाळायला अमीत शहा यांची रवानगी करून पक्षाला येत्या काळात नवीन नेतृत्व ही मिळू शकेल अशी चिन्ह आता दिसू लागलीयत. नरेंद्र मोदींनी विश्वरूप धारण करून जगभरात संघविचारधारेचा प्रचार प्रसार करावा असं संघाला वाटतंय. त्यामुळे देशात सत्ता आल्यानंतर आता जगामध्ये आपला विचार पोहोचवण्यासाठी नरेंद्र मोदी संघाला हवे आहेत. एका निवडणूकीतील पराभवामुळे त्यांचे मार्क कमी होणार नाहीत मात्र यामुळे अमीत शहा यांच्या पोल मॅनेजमेंट वर मात्र प्रश्नचिन्ह निर्माण झालं आहे."
The Political Indian has a detailed perspective of what the winning grand alliance of RJD, JDU and Congress has in its manifesto. An excerpt:
"Youth employment and skill development (Planned budget Rs 49,800 crore)
After roads, the largest allocation is for youth and skill development. Although Bihar has a very low proportion of young people, unemployment (15- to-29 age group) is higher at 17.5% than the national average of 13%.
The agenda has concrete plans for the young:
* Unemployment benefit for youth between 20-25 years – a monthly allowance of Rs 1000/- for a maximum of nine months as they search for a job. Each youth can avail of this scheme twice.
* Provide 12th standard pass students credit card facilities for taking a bank loan of up to Rs 4 lakh with a 3% subsidy on the interest rate.
* Establish a venture capital fund of Rs 500 crore to provide start-up funds to young people who want to start manufacturing units.
* Employment centres for 15 million youth in all 38 districts of Bihar for basic computer education, language training and skill development."
The Patna Daily talks about the views of different political personalities. On the day of results, The BJP members in Bihar were celebrating a premature win which only added insult to grave injury once the final results came out.
"JD-U leader Pawan Verma described the election results as a decisive defeat of the communal forces led by PM Modi and BJP national President Amit Shah.
Congress Vice President Rahul Gandhi dubbed the NDA's defeat as the defeat of hatred, arrogance, and anger asking the PM to tone down his arrogance.
The disgruntled BJP MP and former moie star Shatrughan Sinha described the poll results as a "victory of democracy and the people of Bihar".
"I salute the people of Bihar. The writing was always on the wall," he said.
A jubilant RJD chief once again stated that Nitish Kumar would continue to be the Chief Minister of Bihar and his party would help him form the next government.
Meanwhile, celebrations erupted across the state at the victory of the grand alliance as supporters, party workers, and activists burst firecrackers and shared sweets to mark the event."
On the blog of MapsOfIndia, Debu C talks about why the BJP lost in Bihar and why people have pinned their hopes on Nitish Kumar.
"Nitish Kumar stands up for secularism
This was a time when he was strongly entrenched as the Chief Minister of Bihar with support of the BJP, way back in 2013. He was popular and Bihar was outperforming the economic metrics when compared to other states, at a time when India was just emerging from a global slowdown.
Nitish Kumar and Narendra Modi were poster boys of the BJP for their strong and dynamic leadership, though in contrasting styles, in their respective states. But when BJP decided to put up Narendra Modi as the Prime Ministerial candidate, Nitish Kumar had to take a stand; he was either with the BJP that was seen to be keen in pushing the 'Hindutva' agenda or had to go independent and be seen as a champion for tolerance and secularism. He chose the latter and soon had to part with his long standing ally, the BJP.
Cut to 2015 , the battle lines were drawn between Hindutva's proponent, the BJP, and JD(U), that championed the cause of the minorities. Soon caste arithmetic took over and alliances began to be drawn based on caste equations and popularity. JD(U) roped in Lalu Prasad's RJD and the Indian National Congress in a Mahagathbandhan, while the BJP drew former Chief Minister Jitan Ram Manjhi, the Mahadalit leader. To further consolidate the backward caste support base, BJP brought Ram Vilas Paswan's fledging LJP along with Upendra Kushwaha's RLSP, into the NDA camp."
The Bihar election proved a lot of people wrong, people and political pundits alike. Voters gave their verdict loud and clear, and will expect a lot from the MahaGathbandhan that they have put in the position of power. Both the victors and the vanquished will have to take drastic steps, to stay in power and do damage control respectively.
Have you read any interesting blog posts on the Bihar election and results? We would love to read them, so tell us about them in the comments section below!