You are unique, there is just one of you in the whole world. These are the phrases we hear from well meaning friends when we feel worthless. But why keep such uplifting thoughts only to times when you need…well, uplifting? Look in the mirror and say 'I Am Special Because' and blog about what makes you special!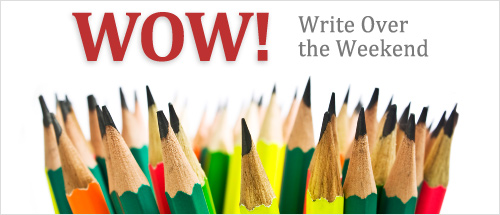 This week's WOW prompt is – 'I Am Special Because'
This weekend spend some time to open your heart and appreciate all that you are. Talk about what makes you special. You as a person or professional, as a child or as an adult, as a player or as a student. All that you are. We want to hear everything that is good, unique and different from others. Count the things that make you special, even if they are your quirks!
Remember, you have time only till Sunday midnight to submit your blog posts and have a chance to get the WOW badge!
Include this code:
This post is a part of Write Over the Weekend, an initiative for Indian Bloggers by BlogAdda.
Good news! There is now an easier way to submit your WOW entries, so just click on the submission link below for your WOW entry to be considered valid.

Every weekend, we give creative writing prompts for you to write blog posts on! Hope you enjoy our creative writing inspiration for this week. 🙂
All those who are featured in WOW can now flaunt the WOW badge on your blog. Download your badge now!