The early years of our life were filled with comic books and cartoon shows that made us laugh our hearts out. Through them, we explored this world in an innocent, fun and a humorous way and also found a way to a fantasy land. What happened then? We progressed with lives and responsibilities and now there is no time to immerse ourselves in the comic world. Missing those comic times of your life? We have a creative WOW prompt to help you dive into them!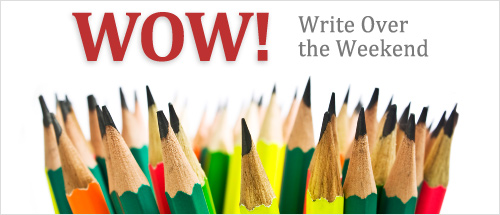 This week's WOW prompt is – 'A Day Out With My Favourite Comic Character'
So you are way too busy to read comic books. But you are surely missing those friends, characters and reading/watching sessions. You are good with creative writing and we trust you with that bit. So this week's WOW prompt is about a fun little adventure with your favourite comic character. Simply write a post telling us how you would spend a day with your favorite comic character, be it from a comic strip or a cartoon show. Where would you go, what would you do, who else would you ask to join in and how would the comic character enjoy his/her day…we're getting excited just thinking about it!
Remember, you have time only till Sunday midnight to submit your blog posts and have a chance to get the WOW badge!
Include this code:
This post is a part of Write Over the Weekend, an initiative for Indian Bloggers by BlogAdda.
Good news! There is now an easier way to submit your WOW entries, so just click on the submission link below for your WOW entry to be considered valid.

Every weekend, we give creative writing prompts for you to write blog posts on! Hope you enjoy our creative writing inspiration for this week. 🙂
All those who are featured in WOW can now flaunt the WOW badge on your blog. Download your badge now!