Driving a car can be a lot of things – A means of reaching from Point A to Point B, a stressful experience when stuck in traffic, a romantic activity with a loved one, or a relaxing drive alone at night. But driving all night? What does it make you think of?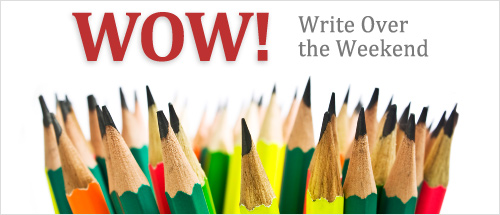 This week's WOW prompt is – 'He Drove All Night'
Think for a moment. What image does this prompt evoke in your mind? A long romantic drive, or a man driving frantically on a stormy night? Or something else? That's the point of a WOW blog writing prompt, you get to exercise your imagination! So do just that and give us a spellbinding blog post over the weekend! After all, our aim is to 'drive' your creativity (pun intended).
Remember, you have time only till Sunday midnight to submit your blog posts and have a chance to get the WOW badge!
Include this code:
This post is a part of Write Over the Weekend, an initiative for Indian Bloggers by BlogAdda.
Good news! There is now an easier way to submit your WOW entries, so just click on the submission link below for your WOW entry to be considered valid.

Every weekend, we give creative writing prompts for you to write blog posts on! Hope you enjoy our creative writing inspiration for this week. 🙂
All those who are featured in WOW can now flaunt the WOW badge on your blog. Download your badge now!