Not all of us like teddy bares and not all of us are fond of bikes. Similarly not all of us are introverts or extroverts. We are all different in so many ways. So what is it that you hold the closest to your heart about you?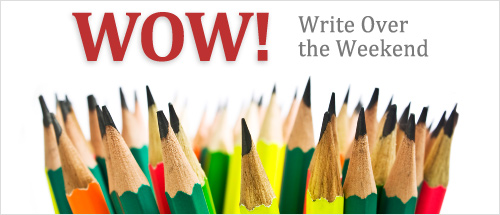 This week's WOW prompt is – 'Handle With Care'
We so say this to anything or anyone that is close to our heart. He/She/It is well kept and well taken care of  by us and we make sure we keep all  the negativity and evil at bay. So this weekend we are asking you to share a creative blog post on what or who is it that you handle with care. It could also be a dimension of your own personality. You may even find out something interesting. Don't just think about it, write a great blog post about it and win a WOW badge for your creativity!
Get, set, blog!
Remember, you have time only till Sunday midnight to submit your blog posts and have a chance to get the WOW badge!
Include this code:
This post is a part of Write Over the Weekend, an initiative for Indian Bloggers by BlogAdda.
Good news! There is now an easier way to submit your WOW entries, so just click on the submission link below for your WOW entry to be considered valid.

Every weekend, we give creative writing prompts for you to write blog posts on! Hope you enjoy our creative writing inspiration for this week. 🙂
All those who are featured in WOW can now flaunt the WOW badge on your blog. Download your badge now!