We thought of making this week's WOW prompt really simple, so we picked up something that we do in our day to day lives – switch on the light. Now it is up to you to make this prompt as interesting as you can with your creativity!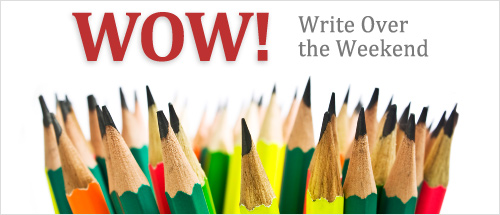 This week's WOW prompt is – 'I Switched On The Light'.
Whether it is putting an end to darkness in a room or in our lives, all it takes is a flip of the switch. We won't say much, because we want you to use the best of your imagination and make a beautiful creation out of this creative writing prompt. You can experiment with all kinds of genres – romance, thriller, horror, slice of life and write a great blog post.
Looking forward to your WOW creations with this prompt!
Remember, you have time only till Sunday midnight to submit your blog posts and have a chance to get the WOW badge!
Include this code:
This post is a part of Write Over the Weekend, an initiative for Indian Bloggers by BlogAdda.
Good news! There is now an easier way to submit your WOW entries, so just click on the submission link below for your WOW entry to be considered valid.

Every weekend, we give creative writing prompts for you to write blog posts on! Hope you enjoy our creative writing inspiration for this week. 🙂
All those who are featured in WOW can now flaunt the WOW badge on your blog. Download your badge now!