None of us like to be kept waiting, but there are certain places or situations that demand waiting. All of us must have seen a waiting room at some point in our life, so how would you like to write a WOW blog post about it?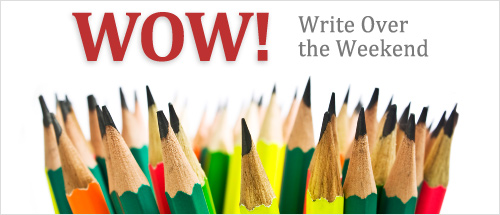 This week's WOW prompt is – 'The Waiting Room'
Waiting rooms are a pretty common sight, being ever present in many places. In the doctor's office, at train or bus stations, at airports or in universities. You might have been directed to a waiting room before your interviewer was ready to meet you. Waiting rooms not just denote a halt, but also a transition, don't you think? What are the stories that can take place in a waiting room? Write a superb blog post on 'The Waiting Room' as soon as you can, because we can't wait to see your entry!
Remember, you have time only till Sunday midnight to submit your blog posts and have a chance to get the WOW badge!
Include this code:
This post is a part of Write Over the Weekend, an initiative for Indian Bloggers by BlogAdda.
Good news! There is now an easier way to submit your WOW entries, so just click on the submission link below for your WOW entry to be considered valid.

Every weekend, we give creative writing prompts for you to write blog posts on! Hope you enjoy our creative writing inspiration for this week. 🙂
All those who are featured in WOW can now flaunt the WOW badge on your blog. Download your badge now!