The term 'World' is used in many senses, from defining the place that we live in to calling our loved one 'my whole world'. But what do you make of the term 'The Edge Of The World'?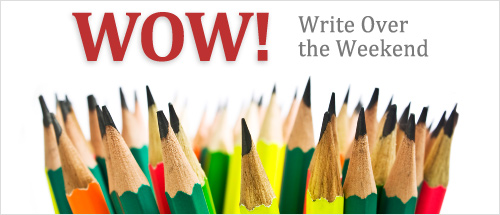 This week's WOW prompt is – 'The Edge Of The World'.
Does 'The Edge Of The World' sound like a very scary thought? People in love claim that they would go to the edge of the world for their loved ones, right? Does it signify fear for you? Or courage and discovery? We're sure that you have some very 'edgy' thoughts about this week's WOW prompt. We want you get creative and write a super blog post on the creative writing prompt given above.
Remember, you have time only till Sunday midnight to submit your blog posts and have a chance to get the WOW badge!
Include this code:
This post is a part of Write Over the Weekend, an initiative for Indian Bloggers by BlogAdda.
Good news! There is now an easier way to submit your WOW entries, so just click on the submission link below for your WOW entry to be considered valid.

Every weekend, we give creative writing prompts for you to write blog posts on! Hope you enjoy our creative writing inspiration for this week. 🙂
All those who are featured in WOW can now flaunt the WOW badge on your blog. Download your badge now!
Take the pledge to #ShareTheLoad, take up the Ariel #WashBucketChallenge and win a fully automatic washing machine! Click here to participate!