If you are an entrepreneur or even a dreamer whose goal is to have his or her own start up, then the Construkt festival is the best place for you to find building blocks for your dream venture. The festival, which is underway in Bangalore from 24th-27th February, is a multi-day, multi-nodal laboratory for the future of entrepreneurship and disruptive innovation.
Cutting across sectors and spaces, the Festival will focus on highlighting all things cutting-edge and trans-disciplinary through an eclectic collection of partners, events, spaces, formats and collaborators.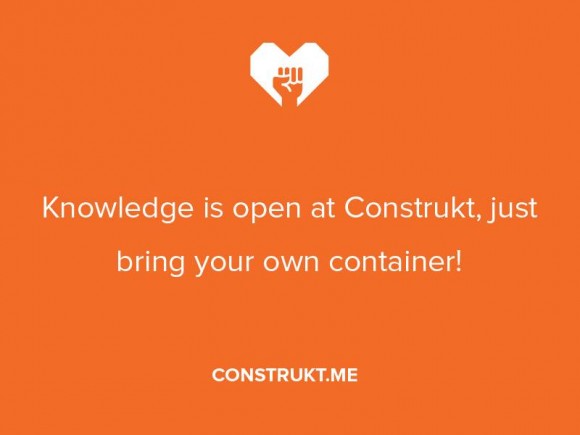 Construkt is all about backing great ideas. No matter what stage your idea is at, they help you move it forward. This year, at Construkt, they have partnered with Milaap OPEN, a crowdfunding platform so you can have a chance to make it BIG! Have a dream idea? Tell Construkt about it. They will connect you to supporters and resources to bring it to life. BlogAdda is happy to partner with Construkt, a place where dreams and ambitions will be given a leg up by the best people in the business.
The theme this year is #OpenIsFun, and true to the theme, the festival has a casual vibe that belies the amount of 'Construkt'ive work going on with fun and informative sessions that strive to break the mould.
Part 1 of the festival is the Construkt Fringe, which has 2 days of sessions hosted by various accelerators, co-working spaces, creative studios & organizations involved in lending support to startups.
On February 26 and 27, you can be part of the Construkt Crawls – behind the scenes startup action held across Bangalore, hosted by a variety of creative spaces and startups opening their doors to share their learnings.
And February 28 will see the Festival Finale, a carnival for learning & sharing with 5 parallel tracks focusing on youth entrepreneurship, emerging trends & maker labs at the Construkt Festival Grounds, which will be hosted at World Trade Centre.
Sounds exciting right? You can get the All access pass which will give you an entry into all the events, or you can choose to attend the Festival Finale with a day pass.
So if you're in Bangalore, make sure you attend Construkt, meet the speakers and investors, network with like minded people, enjoy the food and entertainment, and walk away with lots of inspiration!
Click here for All days/ All Access passes.
Click here for a day pass to the Festival Finale.
You can find more information about Construkt Festival here and here.