We are the defending World champions in cricket. The whole nation is saying that we won't give the World Cup back this time around, because we haven't had enough of it.
Before the India-Pakistan clash on 15th February, there was only one request to the Indian team from the whole nation – 'Don't win the World Cup, but at least defeat Pakistan' But after tasting blood (of victory), we are now back to gunning for the World Cup.
And looking at India's destruction of South Africa on Sunday, we wouldn't be wrong in assuming that this team has the potential to reach the finals and possibly lift the World Cup. What is the Blogosphere saying? Let's find out.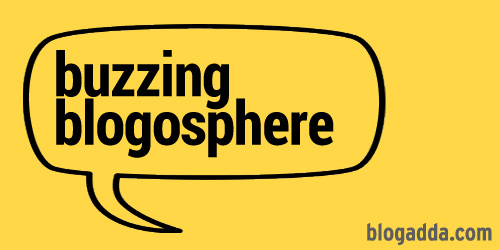 Before we get into how we grabbed the 'Mauka, Mauka' given to us and notched up our first ever victory over South Africa in the World Cup tournament, let's take a look at how the match went. BV Swagath gives a short and succinct summary of the winning game on his blog OyeCricket. He says, "Prior to Sunday's clash, India had never defeated South Africa in a World Cup game. But, unlike Pakistan, who could not break their winless jinx against India, the Indians did not allow history to come in their way as they registered a quite magnificent 130-run win against South Africa to complete turnaround their fortunes Down Under."
If it's a more detailed analysis you're looking for, A Cricketing View dissects the whole game – everything from what worked for India and went against South Africa, the batting line ups and which players clicked at the right moment for the boys in tricolour. Sample this – "It was a textbook effort from India. They were watchful against the new ball and inventive against the older ball. They bowled accurately to well set fields and forced South Africa's brilliant batsmen to take chances to score boundaries. That's all you can ask for from bowlers. The odds favor the bowling side on all but the flattest wickets given accurate bowling."
Generally people love nail biting finishes, where the match can swing both ways till the last ball. But the utterly dismal performance of the South African team gave India a thumping victory and a chance for Indians back home to rejoice over the decisive win. Like blogger Nidhi Thakur says, "Full marks to MS Dhoni for making this team work together like a firework – if I had any doubts about his captaincy until today, they no longer exist! And going forward in this WC, I hereby give up all my false pretense of supporting any other team, because that cup belongs to us and I know my team just won't give it back!!!"
The blow-hot blow-cold Shikhar Dhawan was definitely the architect of India's victory over SA with his 137 of 146 balls. He not only ensured that India scored big, but also gave India a psychological advantage. The Guardian's blog takes a look at the career of the tattooed batsman, and tracks how he came into his own. They say, "On Sunday night, in front of 86,786 at the Melbourne Cricket Ground, Dhawan once again illustrated his appetite for the big occasion. In the opening game of the Champions Trophy in 2013 he had taken an 80-ball hundred off South Africa. This time, in front of a sea of blue that included Sachin Tendulkar – the man he replaced at the top of the order – he stroked a delightful 137 off 146 balls, with 16 fours and two sixes."
India also owes this victory to another, more modest performance by Ajinkya Rahane, who supported Dhawan and held up his side in the Indian innings. His contribution was recognized by Prem Panicker, who writes this for Rediff's blog – "Rahane gave the Indian innings the momentum it needed while providing Dhawan the space to work towards his landmark. More crucially, he slipped a knife deep into South Africa's biggest chink and twisted with premeditated cruelty."
The match, played on Sunday, gave plenty of time for Twitteratti to express all their thoughts about the match. There were tweets, photos and of course, a deluge of happy tweets after India bowled out the South African team. Add to that Sachin Tendulkar's presence in the stands, and the stadium started giving off a very Wankhede-ish vibe. Here are some of the tweets that happened during and after the match, by Kumar Nachiket.
The atmosphere in India after our team wins a match is electric, and what fun is it in being the victor if you can't poke some harmless fun at the vanquished (and some others)? Unreal Times pounced on the India-SA match and came up with this hilarious version of their signature Facebook Wall.
After all the fun is had and all the fists are pumped, fact remains that we still have a long way to go and it could still be anybody's World Cup. India definitely has a bigger 'mauka' to etch their name on the trophy as compared to some of the other teams, but World Cup history tells us that the underdogs have a tendency to pull off miracles and win over unsuspecting giants, as Sportress reminds us – "The truth is that each of these (and other) World Cup's had their twists and turns. There was nothing inevitable about each. This is even more profound at this World Cup where it is likely that all of the major teams will make it through to the knock-out stage. Put three games together and you have a World Cup."
On that sobering note, we end this edition of Buzzing Blogosphere. What did you do after India won against South Africa? Who do you think has the best chance of being the World Champions this time around? Tell us in the comments section below!