A disguise can mean a lot of things – it can be a necessity for an actor or a safe haven for a criminal. But what would be 'The Best Disguise'?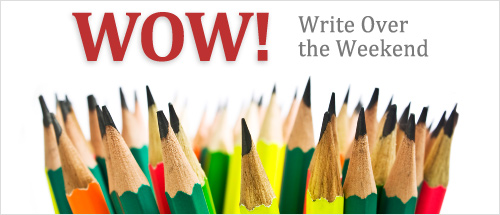 This week's WOW blog post prompt is three words – "The Best Disguise".
While all of us publicly advocate being true to oneself, we see a lot of people wearing masks or disguises. Many of us think that politicians wear the disguise of being concerned about the country while trying to fill their own coffers. We've grown up on dashing spies in movies who wear disguises for their missions. What comes to your mind when we say 'The Best Disguise'?
We're really looking forward to all your blog posts, so put on your blogging disguise and start writing! 🙂
Remember, you have time only till Sunday midnight to submit your blog posts and have a chance to get the WOW badge!
Include this code:
This post is a part of Write Over the Weekend, an initiative for Indian Bloggers by BlogAdda.
Good news! There is now an easier way to submit your WOW entries, so just click on the submission link below for your WOW entry to be considered valid.

Every weekend, we give creative writing prompts for you to write blog posts on! Hope you enjoy our creative writing inspiration for this week. 🙂
All those who are featured in WOW can now flaunt the WOW badge on your blog. Download your badge now!
Participate in the 'The World Remade' activity in association with India Today #Conclave15, blog about the kind of world you would build if you were the 'Creator' and win passes worth Rs. 1 lakh! Click here for more details.