"This is my invariable advice to people: Learn how to cook, try new recipes, learn from your mistakes, BE FEARLESS, and above all have fun" – Julia Child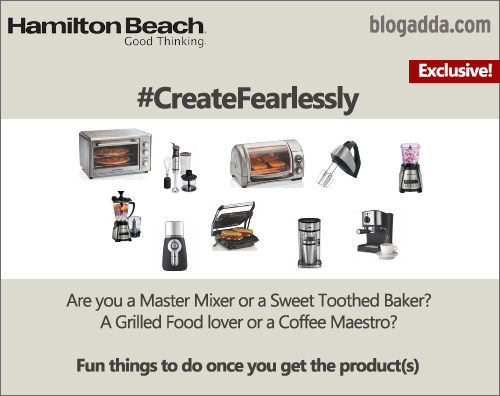 Cooking is fun. Anyone can create magical dishes, but not many people realize their potential to do so. You need not be a great chef to create unique & different dishes fearlessly, you only need unmatched passion and creativity.
Imagine a Pizza with Naan as its base, Coffee with a hint of chilli in it or a Panini filled with Tandoori Paneer and mint chutney. Such unconventional recipes are the result when you #CreateFearlessly.
The time is now to cook up tantalizing dishes fearlessly with Hamilton Beach.
For the first time in the Indian Blogosphere, bloggers are going to get the best of kitchen appliances. Try them, flaunt them, cook using them and blog about them!
BlogAdda in association with Hamilton Beach presents the #CreateFearlessly activity where you can unleash your kitchen creativity and stun the world with innovative recipes.
Here is what you have to do-
Apply for this activity by clicking on the 'Apply Here' button below. Please select the profile that matches best with you from the options given in the image below.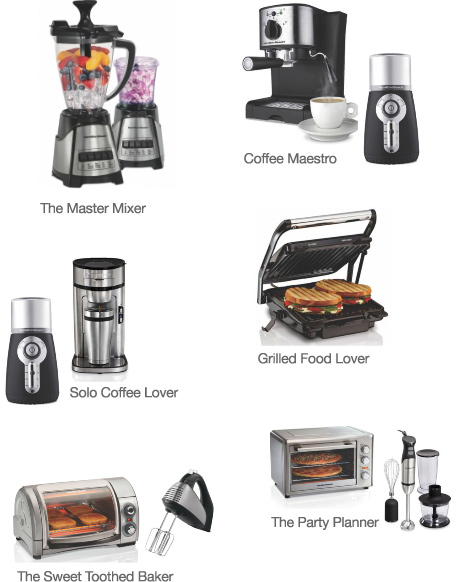 Bloggers shortlisted for this activity will receive a confirmation mail. There are a limited number of appliances to be received, so apply at the earliest!
We will ship the Hamilton Beach kitchen appliances closest to your preferred profile.
Once you receive the product, you will have to publish:

A blog post about the entire experience of using the product and the dishes you prepared.
A blog post with photos and a video of the product in use right from unboxing till the preparation of a dish using it.
We would love to see a lot of photos and a video in your experience post. 
If you think you can #CreateFearlessly in the kitchen with top of the line appliances and give the world new recipes, BlogAdda is waiting for your application for this activity!
Want a sneak peek into some of the Hamilton Beach home appliances you can receive? BlogAdda unboxed some of the products specially for you. Take a look at the video below!