The weekend is a time to reconnect with your friends and family and share your thoughts with them. It is also a time for bloggers to connect with BlogAdda through the WOW prompt, through which we try to encourage you to write creative blog posts over the weekend.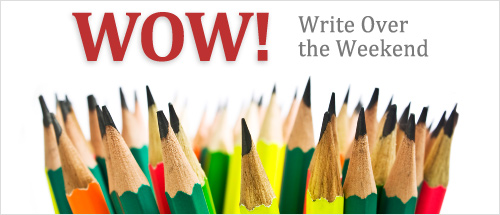 This week you have to write on 'When my smartphone went missing'
It wouldn't be an over statement to say that we are a generation addicted to our smartphones. From work emails to sites like Facebook and Instagram, we are constantly connected. So much so that we start showing withdrawal symptoms if we are away from our phones for even a couple of minutes.
So what do you think will happen if your smartphone suddenly disappears one day? Scary situation, isn't it?
Keep your smartphone aside and think of the possibilities of such a situation. Come up with some creative blog posts because we have great expectations from you!
Remember, you have time only till Sunday midnight!
Include this code:
This post is a part of Write Over the Weekend, an initiative for Indian Bloggers by BlogAdda.
Good news! There is now an easier way to submit your WOW entries, so submit your entries via the link below for them to be considered valid.

Bloggers now have a chance to Earn Unlimited by participating in the Gillette #WillYouShave activity. Don't miss this opportunity!
Every weekend, we give a creative writing prompt for you to write on! Hope you enjoy our creative writing inspiration for this week. 🙂
All those who are featured in WOW can now flaunt the WOW badge on your blog. Download your badge now!