"What we remember from childhood, we remember forever"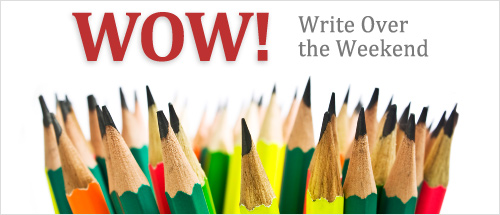 Bloggers, the wait for this week's WOW creative writing prompt is over. We love the fact that you send such wonderful posts every time.
Write Over the Weekend inspiration for this time
Include this line "I wish I could be six again so I could…" anywhere in your blog.
Childhood is the most beautiful of all life's season. How hard we try we can never overcome our childhood. There must me some memory of your childhood, which you want to relive. Share it with us.
Put your thinking cap, let your creativity flow, and go crazy in your imagination. We are awaiting some awesome blogs from you! This time, leave no stone unturned to make the WOW badge yours 🙂
Remember, you have time only till Sunday midnight!
Include this code:
This post is a part of Write Over the Weekend, an initiative for Indian Bloggers by BlogAdda.
Every weekend, we give prompts for you to creatively write on! Hope you enjoy our creative writing inspiration for this week. 🙂
All those who are featured in WOW can now flaunt the WOW badge on your blog. Download your badge now!