"Without knowing the force of words, it is impossible to know more." ― Confucius.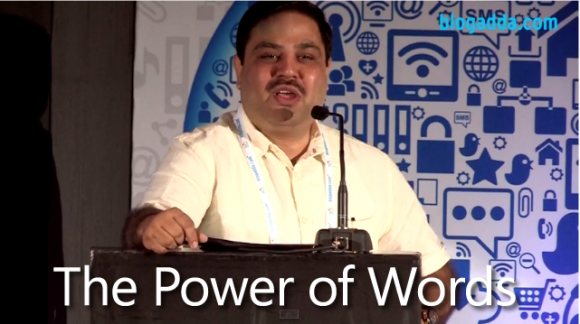 Words. Words is all that bloggers have which they can call their own. They love words, hate words and own words.
Ravi Subramanian, author of six bestsellers, makes an earnest attempt to explain this and more at #WIN14, India's first blogging conference and blogger awards.  Bloggers, according to him, are in a unique position to influence people at large because they are supposed to be unbiased and have no commercial interests.
Ravi's message to the bloggers is simple: be honest, passionate, constructive and free of commercial interests. He, with his fluid language and affable tone, breaks the complex nature of blogger reviews and its effect in the community and outside. He belongs to one of those rare species of authors who display the criticism they receive proudly, like accolades, and even have the strength to use it in their stride. This video is a must watch for bloggers and non-bloggers who write with their hearts.
A written word is lethal than the spoken word. Nobody explains this adage better than Ravi. Why are we saying this? Watch this video and you will figure it out for yourself.