"The child is father of the man." – William Wordsworth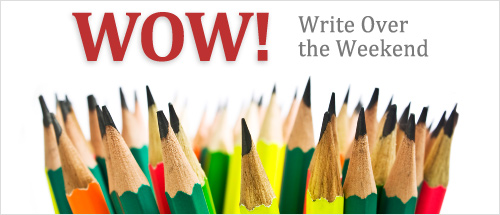 Bloggers, we love how you wait for our WOW topic each weekend and send in such wonderful posts every time.
Write Over the Weekend inspiration for this time
What if you and your dad wake up one fine morning to find out that your souls have been exchanged? How would it be to live your dad's life for a day or (more interestingly) for him to live yours?
Come on, get your creative juices flowing, rack your brains and go crazy with your fantasies!
Remember, you have time only till Sunday midnight!
Include this code:
This post is a part of Write Over the Weekend, an initiative for Indian Bloggers by BlogAdda.
Every weekend, we give out creative writing prompts for bloggers to rekindle the love of writing in all you creative writers. Hope you enjoy our creative writing inspiration for this week. 🙂
All those who are featured in WOW can now flaunt the WOW badge on your blog. Download your badge now!
You can check the list of the picked WOW posts for last week at http://forum.blogadda.com/discussion/355/wow-stationery-chats
To read more about WOW, visit https://blog.blogadda.com/2012/09/28/write-over-the-weekend-wow-indian-blogs