The best gifts are undoubtedly the ones given straight from the heart!
We would like to thank Bloggers for such a great response to our HDFC 1001 Gifts Activity! Many loving posts came in for this contest. A parent wants to give everything possible under the sun to his/her child! Choosing the best 5 out of everything, sure is a task!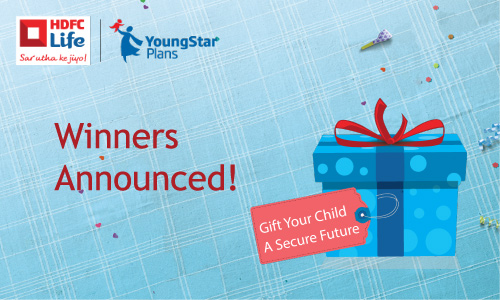 We're glad to announce the winners for the 1001 Gifts Activity!
Umamaheswari Anandane for her post A Mom's Role of Santa to her Children wins a Google Nexus 5.
Rituparna Ghosh for her post Gifts For Life wins an iPad mini 16 GB Wi-Fi.
Heena Shah-Dhedhi for her post Gifts For A Lifetime wins a Google Nexus 7 Tablet.
My Era for her post Gifts For My baby wins a Google Nexus 7 Tablet.
Arvind Passey for his post There is a Child in Me wins a Google Nexus 7 Tablet.
Also, the 50 early bird entries will receive BookMyShow Vouchers worth Rs. 200 each via email.
BlogAdda would like to wish all the awesome winners for the HDFC 1001 Gifts Activity a hearty Congratulations! Thank You for your participation.
We request you to mail us your details at contact@blogadda.com for us to ship the prizes.