Who doesn't love spending some quality time with kids and becoming a child at that moment? We stay in a time where everyone including parents are so busy that spending some quality time with your family becomes so rare! It is important to teach your child the right things in his growing years, more importantly in the right way. Making sure your child remembers all that you teach him and practices that in his/her everyday life also, is a concern for the parents.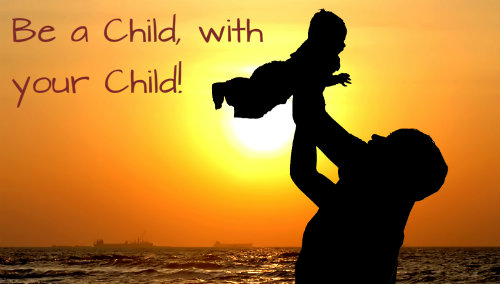 You always want to give the best to your child! We're here to help you do the same.
We bring a fun-filled activity for all the parent bloggers! You have to visit and review an interactive website along with your child. It is an activity that will run for a span of ten days revolving around your child. You along with your child have to visit the website and tell us all that you love about it. A website that works brilliantly in accordance with the axiom 'Learning is Fun!' You can find Chota Bheem, the character who is immensely loved by the children along with his gang on the website. The website has many games, interactive learning tools and all the other paraphernalia required to teach your child many things, not to mention, in a fun way.
We're looking for 10 bloggers to participate in this activity. The learning with fun for kids activity begins on October 19, 2013 and will end on October 30, 2013. Each day of the ten day long activity, one new game on the website will be unlocked. Now, since everyday there is something new and exciting to look forward to, as a selected member of the activity, you would have to make one Twitter and Facebook update each day about the same. At the end of ten days, you will have to post a review about the website and write about the whole experience you shared with your toddler in relation with the website.
Aren't you looking at spending some amazing gaming+fun+learning time with your kiddo?
Register for the activity now!
All the shortlisted bloggers completing the activity will receive gift vouchers!

What are you waiting for? Limited to 10 bloggers only. Apply Now!