It is a frequently used dialogue in Bollywood which says that a house is made into a home with the people who live in it, and with the love and bond they share. However clichéd, this is surely true. With the increasing use of social networking sites and distance between individuals, imlee works as a catalyst between the family members. 🙂 It lets you connect exclusively with your family members and stay in touch with them. BlogAdda in association with imlee.com, gets you an exciting contest, which lets you relive your family memories.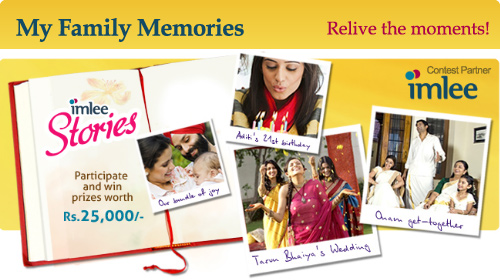 From pulling your sister's leg, to teaching something new to your dad, there are many lovely things that happen within the family. In this contest you just have to share those memories with us. 🙂
Here's what imlee says:
Bringing together the exciting concept of family trees & social networking, imlee is all about bonding better with your family. Imlee.com brings you the imlee stories contest to revive those fun and special times you had with your family.
What is the contest all about: 
Step 1: Pen down your special family memory.
It could be a funny moment you had with your kid, the special rapport you share with your parents, about a festival your family celebrates together, your last family holiday, a funny incident in the family, a mischief you planned with your siblings and well practically any family story that you would like to share.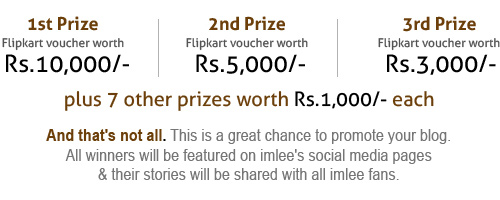 Step 2: Make your entry count.
For your entry to be eligible, copy paste the code below in your post.
This entry is a part of the contest at BlogAdda.com in association with imlee.com
If you wish you can add the attractive "I love my family" badge to your entry by copying the below code and pasting it on your entry.
Step 3: Submit your entry.
Add the link to your entry in the comment box below. The contest will be judged on creativity & originality.
Winners will be chosen by imlee.com. Judge's decision will be final. Multiple entries are allowed.
The contest ends on April 25, 2012. Don't wait till then. Blog about it today.