Everyday when we enter the kitchen, we dream of cooking something which tastes perfect and want to have the perfect bite. It takes years of mastery, passion for cooking and many other factors to fulfill this dream regularly. At your Adda, this Thursday, we have someone who is known to dish out dishes with a perfect bite every day. 🙂 She created a space in the online world where she brings together all the facets of food in one place. Her blog is popular among foodies and all those in search of the perfect bite. We are pleased to welcome Rushina Munshaw Ghildiyal at your adda for this special interview. Let us enter the kitchen of A Perfect Bite. 🙂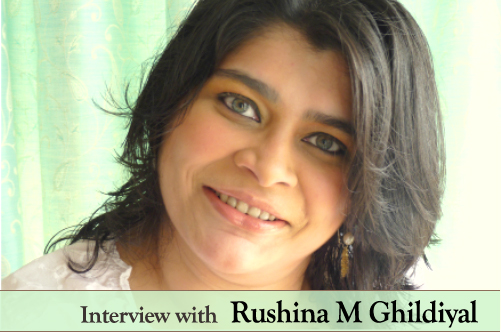 Q: When and why did you start blogging?
A: In 2002, I took a sabbatical to have my first baby. While on this sabbatical from work, in a strange new city, with a small baby, I would surf the net, looking for something to engage me in the hours until my husband came home from work. At that time, chatting was a new phenomenon (and unaccompanied by the baggage of suspicion it has today). In my online explorations, I made friends with Roshan who was intelligent, made interesting conversation and indulged me by spending hours talking. We chatted almost every day, this stranger and I, and it got to the point, that I would harrow him by typing in CAPITALS until he dropped whatever he was doing to chat with me! So, in what I suspect was a move to give me something to occupy my mind, Ross introduced me to blogging. The rest as they say – is history. But even today on my CV, it says, I am a blogger before all of the other things I do; writer, stylist, author, consultant.
Q: What topics do you generally blog about?
A: Food and everything related to it from ingredients to cooking, recipes, gadgets, kitchen decor, books, restaurants, food art, EVERYTHING FOOD. If I have not blogged or written about a genre of food, it is because I have not discovered it. I am obsessive that way! LOL
Q: Do you ever get stuck when writing an entry? What do you do then?
A: Yes! Bloggers block assails me often. I go to my bookshelf and look through my cookbooks or go to my pantry and open up some bottles and boxes, there is nothing like the aroma of spices; Sichuan peppercorns, lavender, rosehips to get the mental juices going! And if everything else fails, I cook! It's amazing what a mundane activity like peeling garlic, chopping vegetables into neat fine dice or if I am particularly frustrated about an idea not translating onto paper, I will pound a few chillies in my mortar and pestle!
Q: Do you promote your blog? What promotional techniques work best for you and why?
A: To be honest, I haven't really done too much to promote it. When I began blogging almost 9 years ago, I had no idea where it would take me. Initially, it was just to write, an outlet for my creativity. Later, after I became a food writer it offered a means to showcase my work online at no cost (freelance writers have strict budgets!). And then as I got established, it became a place to write the stories I wanted to write, but nobody wanted to print. And somewhere along the line I realised, what I really wanted to do was create a space that inspired people about food in general and a food culture we were losing to fast food and ready-to-eat packets. India perfected the nutritious culinary experience centuries ago and I wanted to preserve that. But, I have not actively promoted it too much.
Recently with the advent of Facebook, which I joined, I began to promote my blog. The fact that I also began to work with Natures Basket also worked towards some visibility for my blog. And more recently, I have joined twitter and do use that medium a little bit to promote my blog. But I am not someone who is comfortable selling myself to people. I prefer to work hard and let my work speak for itself. But I will say this, every comment, every follower, is precious to me because they follow my blog out of choice. Like someone said on twitter recently, comments are like crack to bloggers. I actually have several active blogs now. Over the years, the Virgo in me has come to the fore and particular subjects that fascinated me, have led to the creation of sub blogs; so The Cook-Shelf is a blog that collates all food writing and will also grow into a repository on food books and writing from India.
Through it, I also organise meet-ups and food book related events. I also conducted India's first ever food writing workshop at Kala Ghoda earlier this year and I intend to use this blog to continue to promote food writing. Perfect Food Trails is in revamp stage but I thrive on ferreting out the foodie underbellies of the places I travel to and Perfect Food Trails collates my food travels. And there is Rushina Munshaw Ghildiyal, which is what I call my 'out of my kitchen' blog, it is where I put my published articles, recipes, and there is A Perfect Bite which I am revamping into a food blog magazine. I am frustrated at the lack of good food writing in India, when we have so much to write about and so much food writing talent. So, I want to make this blog a space that offers a lot more than just my writing. I want it to become a place for conversations on food and a wide spectrum of food related writing.
Q: You were an arts student, joined animation school, have been an operations executive, copywriter, illustrator, product specialist and also a candle maker. You later went on to becoming gastronomy writer & consultant, a passionate cook, columnist and an author! Rushina is definitely a multi-talented woman. 🙂 How does it feel to lead an exploration life of this sort? What hurdles did/do you face?
A: What can I say? It has been exciting! I have enjoyed every bit of every role I have played, including that of wife and mother. I hope it continues this way and I realise all of the things I want to do in life, because when the time comes to look back on this life, I don't want a single regret to crop up that I missed out on something I wanted to do. It has been a delicious journey so far, with every stage being one of natural evolution. I have also had to learn on the job, everything from blogging, to accounting to marketing. And it has not been easy, it seldom is when one decides to take the road less traveled by. Every turn and every project brings new challenges.
Being of a creative bent of mind, some aspects of doing business have been hard, such as getting my head around accounting and financials. I also found a lot of people I approached for advice condescended to me, especially on the finance front. It was extremely frustrating! Nobody is born cooking, we all learn, usually from someone and I think it is the same with business, if we don't stop to teach those who need to learn, neither cuisine nor commerce is going to continue to evolve!
Emotional involvement was another challenge, or more correctly avoiding it. It is extremely tough to protect one's own interests, when ones emotions come into play, especially when associations end. I have been lucky enough to work with a lot of inspiring brands at a time when they were starting out. Being a part of an organisation at that stage, is invigorating and emotionally draining, almost the corporate equivalent of having a baby! It is easy to then get carried away and give in to supporting them through their internal budget cuts (where consultants are the first to get the axe) because you love the brand. I have learned the hard way to stay objective, because no matter how much you love the brand, love will not pay your bills.
And this distancing one's self emotionally is also important with employees. As a woman, you are expected to understand every problem that affects the people that work for you. And while you do, a little heartlessness is required to keep the work going or I end up doing other peoples work and that reflects on my productivity. It also helps you understand that your employees may not have your standards of delivery and execution and work around them.
But, I believe every roadblock teaches you something in overcoming it and I can safely say that anybody that has approached me for help, gets my attention and whatever advice and help they require (and I can offer). I hope I never stop doing that.
Q: Apart from Mumbai, you are also well aware of the cuisine of other cities and states. Mumbai is without a doubt closest to your heart. After Mumbai, which city is your favorite for its food and why? Suggest a dish of that city for us to try out.
A: This is a tough choice. I have a foolproof manner in which I explore the food side of that place and that means that by the time I leave, I am in love with it. So, choosing is hard! Markets, street food, home cooking, fine dining I explore every aspect of a city. So, different cities mean different things to me.
But if I have to choose, I would say Ahmedabad in India. My roots on my paternal side lie in Ahmedabad and I love the fabulous dining both at home and outside that are to be found here. I am also enjoying a discovery of dining in Delhi currently. The fabulous thing is that there is so much to discover in every city!
Internationally, Melbourne is my first choice. Not just because of the sheer amount of time I have spent there, (I have two sisters living there) or because it is the city where I first spread my wings as a food writer, but because it offers up the best of world food on its plate. Whatever you are looking for you will find there. And many people I met on my first trip have today come to be friends I look forward to meeting, when I go back. Melbourne means shopping at the fabulous markets from a worlds worth of produce and ingredients and coming home to cook up a storm of food for my sisters, their families and friends. When I am there, I am immersed in food and I would not have it any other way!
Melbourne is closely followed by Singapore. Again, you can find most of Asia on the plate here and I have spent a lot of time walking the streets of the Lion city. To me, Singapore means a leisurely Conjee breakfast, as I read the straits Times before heading out to gorge on fabulous flavours at the Hawker centres, come home, take a nap and head to a fabulous restaurant for dinner.
Q: How are your Food Workshops shaping up? Do you find a lot of potential in the people visiting your classes? Do you think people are getting more experimental in terms of trying different cuisines?
A: People are most definitely getting experimental and adventurous! Both about International and regional cuisines. My food workshops are coming along very well. I love teaching – actually that's not the right word, I love opening up people's minds to their potential as cooks. Nobody is born cooking, we all learn as we go along. I can give someone a recipe, but once I have given it out, it becomes the recipe of the cook I give it to. S,o I don't teach recipes, I try to open up people's minds to their potential as cooks. And almost always there is a point at which a participant will go from curiosity or interest, to wide awake joy because they realise what I am showing them is really not hard, or that they can do that. That single moment is when I get a high! My reason for doing that class comes home to me.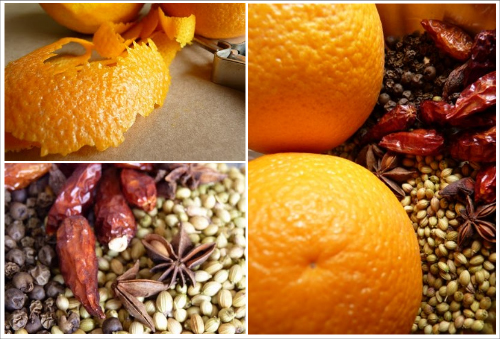 Q: A Perfect Bite – this name of your blog and eventually for your food consultancy firm, was inspired from the movie 'The Mirror Has Two Faces'. How do you connect with the movie and its characters? Tell us something more about your consultancy firm.
A: The growth of A Perfect Bite has been entirely organic, but in retrospect it has stayed in keeping with the food outlook I first began with. The name A Perfect Bite, was something I coined for my blog after a scene in the movie 'A Mirror Has Two Faces' in which the main characters are played by Jeff Bridges and Barbara Striesand. In one scene, Bridges and Striesand are dining somewhere and Striesand says, "You're not eating." Bridges replies, "No, l'm watching your ritual. I just about got your sequence now. You start by rotating the plate counter clockwise…cut on the diagonal…remove unwanted elements…And now comes my favourite part: The loading of the fork. It's fascinating; the percentages you use of different vegetables, to create that one harmoniously-balanced, perfect bite…"
I share a similar obsession with Streisand's character in the movie. When I eat, I need to get all the elements on my plate perfectly balanced in each bite. Similarly, I wanted my blog to be a place where I could table everything food related; food, Indian food, world cuisine, food trends, food writing, food books, food in art, food in the movies, food travel, not boxed into one particular niche. A perfect bite seemed to offer the perfect name to bring all of these facets together under one name.
With my company, I had a very big dream in which I want to explore all sorts of food related ideas, from the design aspects of food, to its production, marketing and food travel, and lots more as well. I also have a goal to be instrumental in creating a repository to document and preserve the glory of Indian Culinary Heritage. So, when I reached the stage where I needed to name my consultancy company, A Perfect Bite seemed the…well…the perfect name!
Q: You host Masala Trails, along with your sister from Beacon Holidays, which is aimed to travel, explore and learn the lesser known cuisines and its history, of some cities. What responses have you received for it so far? Where is the next trail headed?
A: Ever since I began food writing, I have used my profession shamelessly. (It offered the perfect cover to be greedy without appearing like a slob!) And as I traveled all over the world as part of many culinary tours, I would return with a dream of creating a food itinerary that would map India. Almost as if the food Gods were listening, my sister, Himanshi, set up 'Beacon Holidays', a company synonymous with niche travel, in Australia. I now had the strongest partner I could, to make culinary tours of India happen.
New ventures always take a while to develop fully and I am happy to share that Masala Trails is growing steadily and surely. We will be announcing some fabulous new tours for our Mumbai Meanders and we also have our Pan India Masala Trail coming up in October. This tour will wind through some of India's most vibrant cities; Kolkata, Hyderabad, Cochin, Goa, Mumbai, Delhi, Agra and Rajasthan and aim to take the food traveler, off the eaten track, into lesser known regional cuisines of India. On the menu are dozens of carefully-selected experiences designed to bring out the full flavor of India, that will span the spectrum from street food, home kitchens and fine dining experiences to market tours and demonstrations with expert cooks, chefs, local food artisans, and afford intimate contact with local regional cuisines, foodways and traditions.
Q: 'My Mumbai Cookbook' is your book on regional cuisines and their recipes from Mumbai's home kitchen. It took you two years to complete the book. Tell us what kind of preparation and research does a cuisine book require and what efforts you had to put in this book? Share with us some memorable moments while you were working on this book. We would love to know about your second book, Uttarakhandi Kitchen, which actually is in writing since 6 years. Why did it take so long?
A: Writing a book is solitary work. But finishing it at 4 in the morning, is even more solitary. It's like running a marathon and finding nobody at finishing line to share your exhilaration with.  There really is no one you can shout out to. My Mumbai Cookbook is a food diary with lots of fabulous recipes and the stories behind them. A celebration of the Mumbai kitchen and the many culinary influences that have molded me into the cook I am. Enriched with colourful personal anecdotes, from happy to sad. So, writing it was an emotional roller coaster. Every bit of it has special memories.
I loved working on my chapter on my Nani, she's a really special lady and I have inherited so much of my love for cooking from her. I remember this one evening, when I sat with her documenting her recipes; my mother was also with us, as were my kids. Mom was backing Nani's recipes up with stories of growing up in Nani's house and my kids and I were listening. It was a memorable moment with 4 generations of our family in one room…then there was the chapter on my father. That was hard. I lost him a few years ago and it meant dealing with grief I did not know I had locked up. But it was cathartic as well. It reminded me that now is the moment with loved ones. There are no tomorrows and we should grab the moments we have. Another favourite was researching the Irani chapter. I have always loved Irani Cafes and I was glad to save a little piece of them through this chapter.
Q: Mumbai is known for its street food. Every Mumbaikar loves the chaat's and pav bhaji's across the street. Do you resist yourself from them? Even after taking all the cautious measures, does it ever take a toll over your health? How do you keep your career going, while not letting it affect your health?
A: Luckily, I am blessed with cast iron digestion, so I don't usually have a problem with street food. But, street food is perhaps the hardest food to make healthy choices with. Being the cheapest option available, also makes it the most nutritionally unbalanced since it maximizes on the use of high carbohydrate foods such as rice and potatoes which are cheaper. By the same rule, street food usually is, partially or fully fried because that is the easiest way to cook food fast and economically; such as Vada Paav, Samosa and Medu Vada, the Dabeli is only marginally less dangerous since it comes sans the fried potato vada in it.
Paav Bhaji can be improved on if the vendor does it with minimal butter for you. Of the many Puri offerings, most would be inadvisable because the puri itself is fried, but Bhel without the Puri and Sev could be more acceptable. Your best option with street food would be Dosa, without added butter or cheese, and Idlis. The accompanying coconut chutney should be consumed in moderation. Chinese street food of street carts is perhaps the worst version of Chinese you could eat. It is usually too oily and maxes out on rice and maida thickened gravies. Vegetables are expensive and you will only see a smattering of them. So, while I do indulge occasionally, I am still careful about where I eat. Like I said above, I am very aware that I am the fulcrum of my family and if I am sick everything and everyone is affected. Also, places like Soam restaurant and Jumbo offer hygienic alternatives so I am not too badly off.
We have to take a break here as we requested Rushina to make us more Pakoras. 😛 We will have to come back next week as Rushina will be speaking about food writing, her favorite dishes, her 'secret' ingredients and much much more. 🙂 For now, time to munch the next set of Pakoras. 🙂