We are surrounded by gadgets and technologies. So we asked you to tell us your favorite one among the lot. We received great entries from you and now we are announcing the results! Yes, the long wait is over now. Kunal Sheth has judged this contest. Kunal and BlogAdda had an awesome time reading the winning entries and hope you experience the same. Engage yourself in reading these posts and capture their winning secret! You can also read our judge's interview at our adda!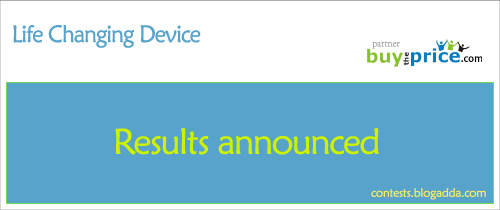 Here are the winners:
Tulika gets a Philips Mp3 Player from Buytheprice.com and Rohini, Anshul and Raksha will get a 8 GB Sandisk Pendrive.
Congrats winners and thank you Kunal Sheth for this. 🙂