Anne Morrow Lindbergh says 'Him that I love, I wish to be free – even from me' and 'I only ask to be free. The butterflies are free', said Charles Dickens. Every day our eyes witness many moments of freedom, joy and happiness. Don't you wish that time should freeze at the very moment? Wouldn't you love to capture it and share with the world? We are here with our 'Frames of Freedom' contest where you share with us any of your photos which captures the essence of freedom. Isn't it interesting?
Update: Priyanka Sachar aka Twilightfairy will be the judge for this contest. The results will be announced soon.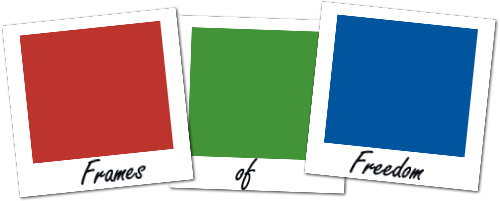 BlogAdda, is proud to announce this week's contest called 'Frames of Freedom'
In what form do you experience 'Freedom' everyday? The day of graduation when we all jump in joy – A bird being let out from the cage – A dog looking at another dog who is being walked by his master or A small boy who gets to eat his favourite chocolate. What do you think is common in all these? Freedom. Freedom of thoughts. Freedom of movement. Freedom of choosing. There maybe many more moments which you would see everyday. Capture it in a frame and share it with us.
Write a NEW blog post and share the photo(s) with a short note about the photo. (Note: Older posts will not be eligible for the contest, Older photos are eligible though – make sure you submit photos that are clicked by you)
Add a Link in your blog post, mentioning this BlogAdda contest announcement AND leave a comment here (stating the link to your post), so we know for sure, that you are participating. This is important.
In case of any discrepancies, the decision of the judge(s) will be final.
We will have some special prizes for this one! Follow us on Twitter to know or Check back the post again
The contest runs an entire week, starting Wednesday Aug 18, '10 and ends on Tuesday, Aug. 31, '10, midnight IST. Hurry Up!
Results will be announced on the BlogAdda website by Friday, Sep. 3, '10. So, what are you waiting for? Write down your thoughts now and share the link with us!