He is a Documentary film maker and photographer. He has made films for National Geographic, Discovery Channel and other networks. Recently he was one of the speakers in the prestigious TEDIndia conference which was held at Mysore where he spoke about the 'Power of Stories'. After looking at his photographs, you will realize that photographs also have a lot of stories to tell. Here is an interview with Ryan Lobo, one of the top photographer and documentary film maker from India.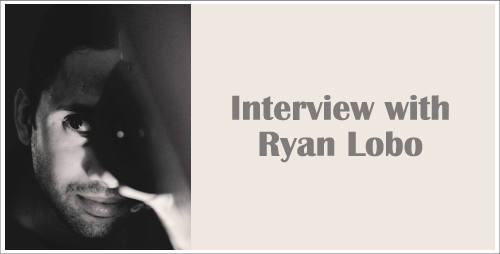 Q: When and why did you start blogging?
A: January the 2nd 2006. I had a huge number of photographs from shoots all over the world and felt I needed to tell their stories.
Q: What topics do you generally blog about?
A:  Any story that needs a voice, and any element of lived experience that I can give a voice, through my photography or films.
Q: Do you ever get stuck when writing an entry?  What do you do then?
A: No.

Q: How important is it for the blogger to interact with their readers? Do you respond to all the comments that you receive?
A: I try to but sometimes I do not if I feel the request intrusive.
Q: How, in general, would you rate the quality of Indian blogs? Share your favourite five blogs.
A: I don't read too many blogs and don't have any favourites.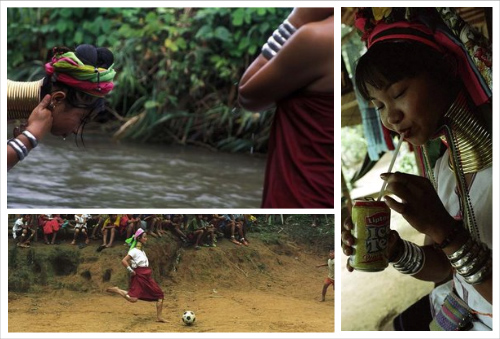 Q: What do you find to be the most gratifying aspect of blogging?
A: Sharing my stories, views and feelings about things is sometimes cathartic, often fulfilling and occasionally gratifying.

Q:  'I liked holding the camera up to my face and hiding behind it' – The wedding images were the product of your experiences of love. Is it important for a photographer to visualise before he shoots?
A: I don't think so.
Q: Which genre of photography would you rate as your favorite and why?
A: I enjoy documentary, fine art and editorial photography



Q: What is the hardest photo shoot you have done?  Also, can you share with us a photo shoot that was particularly fun or enjoyable?
A: I have never found taking photographs difficult. I enjoy the process too much  as it allows me to watch everything, including myself as I take images.
I enjoyed taking photos in Papua New Guinea and of Aghori sadhus

Q: What is the best part about being a photographer? What would you have done if not photography?
A: It gives me the freedom to express myself, see the results of my work in other peoples lives. Also women love it, and I have loads of free time. If not photography I'd write or make films which I do anyway.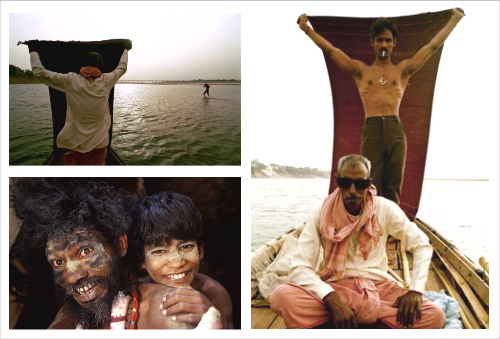 Q: How does it feel to be a part of the esteemed group of TED speakers? You are going to speak on 'Power of Stories'. Can you elaborate on it for the benefit of our community?
A: Sometimes focusing on what's heroic, beautiful and dignified regardless of context can magnify these intangibles in a stories audience, in the protagonists of the story itself  and  in the storyteller and that's the power of storytelling.
Q: You have traveled all over the world. Share with us your top 5 destinations where you enjoyed photography.

A: For me its not the destination but the story that's important. I have enjoyed shooting stories in many countries but some that I enjoyed more than others maybe are the
Q: You are a documentary film maker. Not all photographers are also documentary film makers. Photography or Film Making, what do you enjoy the most and why?
A: I enjoy both processes but personally prefer photography as it allows me to work alone.
Q: India has a lot of scope for wildlife documentaries due to its varied flora and fauna. Why don't we see many Indians with their documentaries in Nat-Geo, Discovery and other channels?
A: I have no idea but its changing fast.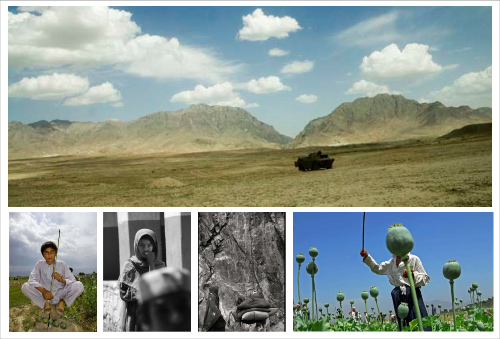 Q: Let's conclude off with a few favorites.
Color: Off White
Movie: "Thin Red line" and "The Mission"
TV Show: None
Book: Too many but "Night – Elie Wiesel" and books by Karen Armstrong are amongst my favourites
Time of Day: Twilight
Sun Sign: Libra

Thank you Ryan for the interview and taking time from your busy schedule. Hope you had a rolliciking time at TED India. We are sure our readers would get a lot of insights of photography from you.