Cricket and Bollywood have the largest fan following in India. We at BlogAdda covered the blogs talking about Indian Cricket through IPLT20 and ICCT20 dashboards. Bollywood cannot stay behind then :). We have some amazing and stylish blogs which is all and out Bollywood.
For the benefit of the community, we have the best  among many bollywood blogs for you to devour. Welcome to the land of bollywood where anything and everything happens. Get all the gossip, the opinions, bollywood fashion, bollywood style, news and the scoops all under a single roof.
We present to you the dashboard of the Best Bollywood Blogs.
Below are the blogs currently featured on the dashboard.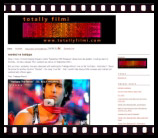 We wish that we discover many more gems that find their place on the dashboard. Do let us know if you are aware of a few using our contact form. We would love to have your feedback and views.