Which city are you from? Why are you in your city and what do you love about it the most? Such conversation starter questions fascinate us and we generally answer them most passionately, if we like or even if we don't. This week's WOW involves Indian cities and their stories to share with the blogosphere.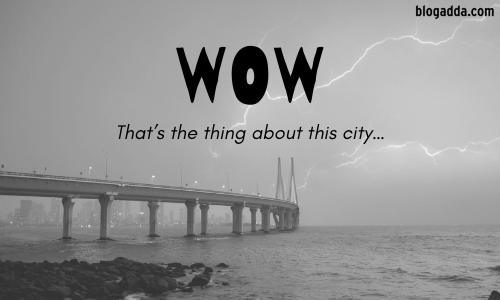 Life in a city is full of living and activity. Early morning people rush out of their homes in a hurry. The roads are full of traffic. Shops, offices, schools, colleges are open and the day's work begins. It's full of noise and hustle. Then towards the evening, everyone seems to be in a hurry to reach home. The drama of life in every city continues every day.
India is filled with vast culture, cuisines, scenic beauty, and heritage sites with stunning urban landscapes which makes every city so beautiful, rich, and in awe when to visit it. As we look back to 2020, such chaotic cities turned eerily silent due to the COVID-19 pandemic.
This weekend, for our WOW prompt we want you to start your story with this line – 'That's the thing about this city…' Describe and share your thoughts about your lovely city and the things that define your city. How does your city make you feel? While writing, experience how your city is different now than it was pre-pandemic.
Let us know how is your city and community are coping with the COVID-19 pandemic crisis in the comment section below.
Remember to submit your blogpost before Sunday midnight to be eligible as a valid entry and win a chance to display the WOW badge proudly on your blog and social networks.
Kindly add this line in your blogpost, 'This post is a part of Write Over the Weekend, an initiative for Indian Bloggers by BlogAdda.' Click on the submit button below and share your WOW entry.
This is also the time to use our social media platform power to help each other in these difficult times. Please feel free to tag us on Twitter, Instagram, or Facebook if you or anyone on your list needs help with resources. We will share it on our feed.
Keep Blogging & Stay Safe! 🙂