How many times have you cursed your luck for an something that seemed unlucky at first and then secretly thanked your stars later because it happened? Very often, we do not realise that destiny has more in store for us than we can see.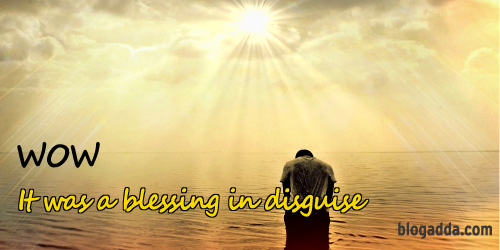 In this week's Write Over the Weekend (WOW) prompt, tell us about when you felt that something that came your way was indeed a blessing in disguise. Use the words 'It was a blessing in disguise' in your post.  Remember, you have time only till Sunday midnight to submit your blog posts and win a chance to proudly display the WOW badge on your blog!
Bloggers are requested to add the mandate line mentioned below in their post.  'This post is a part of Write Over the Weekend, an initiative for Indian Bloggers by BlogAdda.' Click on the submission link below for your WOW entry to be considered valid. All the best. Happy blogging!