This time, we wanted you to go down the memory lane and share a #MagicOfWarmth moment with anyone close to your heart. And what lovely entries everyone blogged about! It is so wonderful to receive an overwhelming response and heart warming to read the super posts. Thank you. It is time now to announce the winners.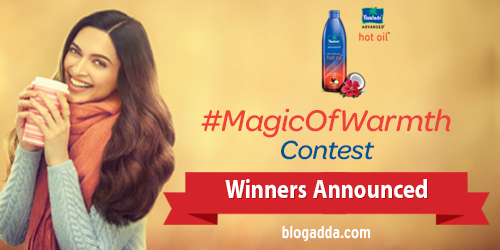 Here are top 10 winners of #MagicOfWarmth moment activity who are proud owners of vouchers worth Rs.1000 each in no particular order.
Anurup Samanta
Alok Seth
Congratulations to all the proud winners of this activity! A big thank you to all who shared their #MagicOfWarmth moment with loved ones. Stay happy and #CelebrateBlogging!