How many times have you seen yourself in a mirror and wished to see yourself through somebody else's eyes? It's natural to be curious about how we are perceived by people and which of our traits stand out. Are you well versed enough with your traits as to write a WOW post about them?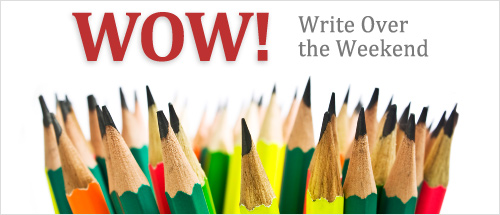 This week's WOW prompt is – 'Me Against Myself'
Each of us have a positive and a negative side, a yin and a yang, a bright and a dark side. We know ourselves so well that our own unique personalities seem familiar and regular to ourselves. So this week in our creative writing prompt 'Me Against Myself', we ask you to rediscover your good and bad side, and pit them against one another! Here's how it works: Make a list of the good and bad traits in you and imagine a situation in which those traits will be in direct conflict with each other. It's going to be a fight of you…versus yourself! Create a unique, funny, creative, sad, happy, romantic, thrilling or a quirky story and send it to us before Sunday midnight.
Bloggers are requested to add the mandate line in their post and submit their entry through the submission form for their WOW entry to be considered valid. Remember, you have time only till Sunday midnight to submit your blog posts and have a chance to get the WOW badge!
Include this code:
This post is a part of Write Over the Weekend, an initiative for Indian Bloggers by BlogAdda.
Good news! There is now an easier way to submit your WOW entries, so just click on the submission link below for your WOW entry to be considered valid.

Every weekend, we give creative writing prompts for you to write blog posts on! Hope you enjoy our creative writing inspiration for this week. 🙂
All those who are featured in WOW can now flaunt the WOW badge on your blog. Download your badge now!