There are some things we find mysterious, and some which are spooky. What would you do if a place ignited both curiosity and fear in you? Abandoned places are scary, blank canvasses which your brain can paint with the best or the worst images. Now close your eyes and imagine 'An Abandoned Warehouse'.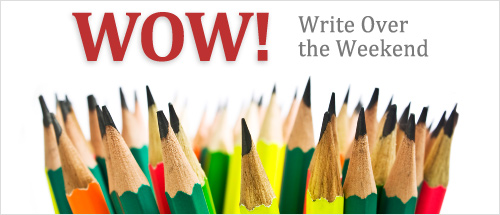 This week's WOW prompt is – 'The Abandoned Warehouse'
People who watch horror movies will know that nothing good can come out of abandoned warehouse. On the other hand, there are thrill seekers who would love to check out such a warehouse, especially at night, to uncover the mysteries that it hides. We want you to write a fictional account revolving around our prompt 'An Abandoned Warehouse'. You can include all the twists, turns and amazing thoughts that come in your creative head in this story! So don't abandon the train of thought, and delve into your warehouse of words (get it?) to come up with a lovely blog post that makes us go WOW!
Remember, you have time only till Sunday midnight to submit your blog posts and have a chance to get the WOW badge!
Include this code:
This post is a part of Write Over the Weekend, an initiative for Indian Bloggers by BlogAdda.
Good news! There is now an easier way to submit your WOW entries, so just click on the submission link below for your WOW entry to be considered valid.

Every weekend, we give creative writing prompts for you to write blog posts on! Hope you enjoy our creative writing inspiration for this week. 🙂
All those who are featured in WOW can now flaunt the WOW badge on your blog. Download your badge now!