It's every blogger's dream to stand out from the crowd and be recognized for their blog. How great would it be when bloggers decide the direction in which mainstream media is steered? Well, according to multimedia professional Harini Calamur, bloggers are already doing so! Hearing this is one of the things that thrilled us during Harini's session at #WIN15.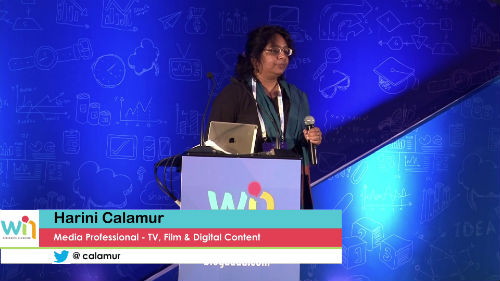 Harini has been blogging for 12 years and works with Zee Digital, which gives her a bird's eye view of blogging as well as mainstream media. In her session, Harini spoke about how blogging has been influencing mainstream media for quite some time now. The power of digital media is that it doesn't depend on aggregators, which puts the power in the hands of the people.
Building your personal brand through blogging was one of the highlights of the talk. Harini spoke at length about things to keep in mind to increase recall for your blog. In our fixation with the technology bit of social media, we sometimes tend to forget that it is essentially a way of connecting with people and having conversations.
Wish to build your personal brand as a blogger? Watch the exclusive video of Harini's engaging session below!
What are your thoughts on Harini's session? Your comments are welcome, so leave them below! And have you subscribed to BlogAdda's YouTube channel yet?