As the year 2015 comes to an end, we reaffirm time flies. We all are buzzing with excitement with plans 'in making' to make the New Year's Eve a lasting memory. It is time to bid a goodbye to this year and make space for the coming one. So why not choose an offbeat way to get into 2016. This week we give our bloggers a curated list of places you can choose to spend to open heartedly welcome the New Year.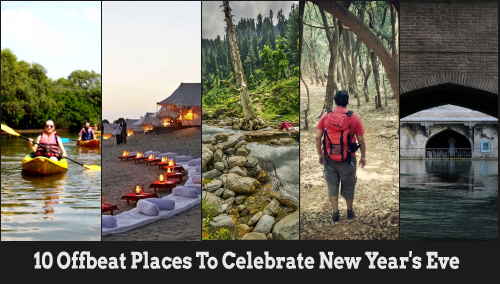 ​
1. Enjoy the nightlife in Goa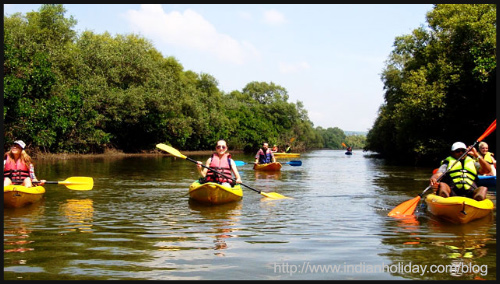 Goa is one place that is meant for all kinds of celebrations. One doesn't really need a reason to visit Goa though, it makes for an ideal destination for almost anything. This New Year's Eve you can sit back and relax on the exoctic beaches in Goa or you can explore the churches and nightlife there.
2. Exploring Coorg by SandepaChetan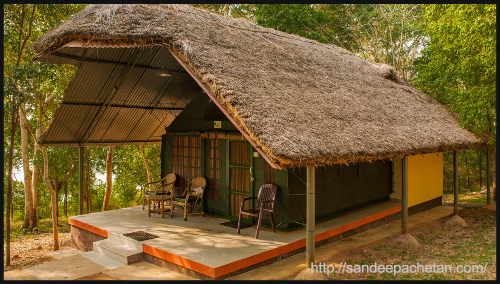 Coorg is filled with natural beauty, ghats and exotic Coffee plantations. Spend your winters at Coorg where you will find coffee seeds lying down outside the houses for sun drying as a common sight. Spend your new year's eve in the  homestays to enjoy the charming hill station in the north and the raw and rustic feel of the south. Your New Year starts on a fresh note here.
3. Destinations in Rajasthan by OdysseyTravels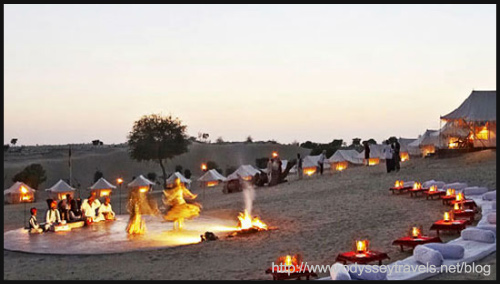 If you want to keep it a little warm while experiencing the culture and the vibrant tradition of Rajasthan then Manvar Resort is the place you need to be at. Welcome the new year in a serene Thar dessert that will give you the luxury, charm and the comfort you need with minimal crowd.
4. Chatpal in Kashmir by Xplorience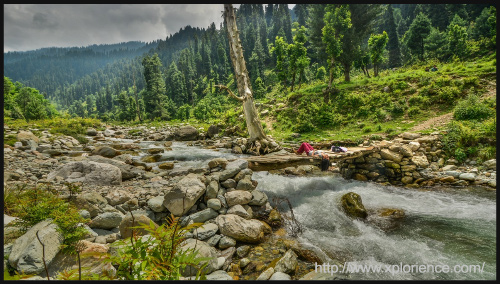 A silent and a lesser known place near Srinagar, Chatpal is  a place that treats you with dreamy landscapes coming alive. Surrounded my mountains, Tawi river and the Kashmir valley is what you can look forward to enjoy amidst dipping temperatures. There is nothing more pleasant than ending the year in the arms of nature. 
5. Vintage delight in forests by SriniStuff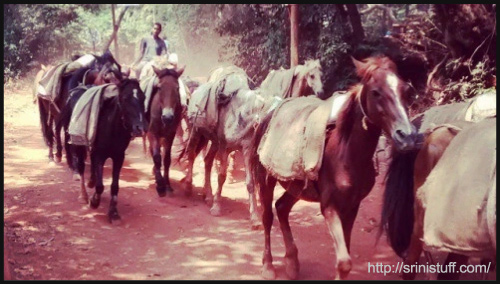 Spending a new year in a forests is the ultimate offbeat thing you could do. Go on a trek with your friends or family in Verandh which is easily accessible if you are in Mumbai or Pune. New Year's Eve need not necessarily be a luxurious one. Feel the nature within the shadow of trees or run with the horses around. This destination is for the sporty ones who would not mind making their New Year simple yet sporty.

6. Catwalk in Bandipur by CharuKesi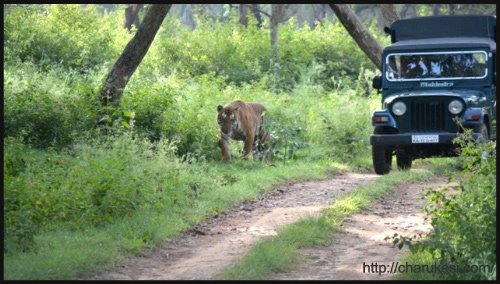 Bandipur is a great place to be with your family on New Year's Eve. Explore the rich wildlife and be in a most beautiful natural sounds of nature to keep it a little different than what you traditionally do on a last day of the year. It is a great way to celebrate the extended family as well as the New Year.
7. A safari at Tholpetty Wildlife Sanctuary, Wayanad by Lakshmi Sharat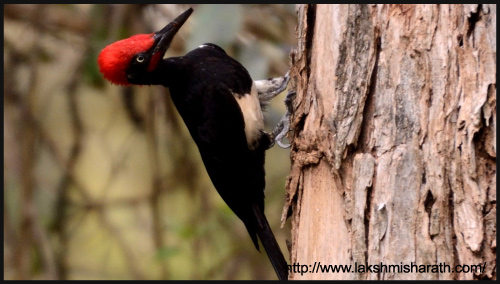 This is yet another place where you can be to welcome the New Year. Take a Safari into the place and you will witness the wild animals and birds.  You can take a journey into the dense forests and breathtaking landscapes of Wayanad. Located in God's Own Country, your trip will make you rewind and come back in a new avatar in the New Year.
8. Through The Borail Hills by WebGuy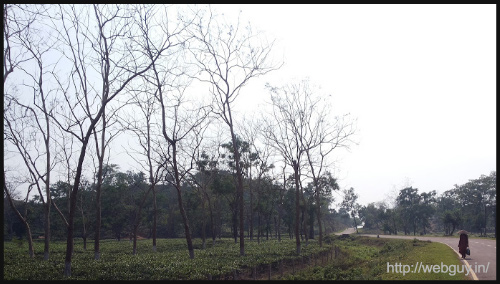 The best way to beat the chilled airs in winters is to face them and if you want a serious challenge like this on a New Year's Eve then head to this beautiful place in Assam. Take a trip to the enchanting green valleys in Borail hills and welcome the New Near in the arms of nature. It could not get better than a road trip in the hill areas.
9. North Kerala by Sampath Menon
North Kerela is a place that has many options for you to choose from to spend a vacation. A drive might not sound like a great idea, but if you want to know Kerala from the grounds then do take one. You will find a lot of tea drinkers and a heavy influence of Arabian cuisine in the dishes. It is a great way to know the culture, people and lifestyle with your near and dear ones.
10. OffBeat places to visit in Gujarat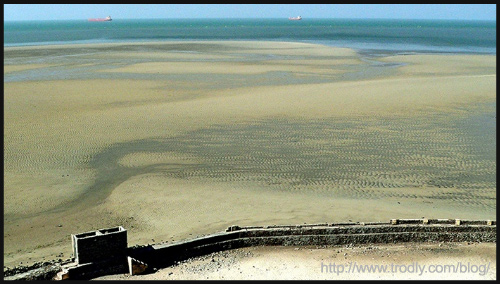 From temples to hill stations to islands, Gujarat has multiple options for you to choose from to celebrate the New Year. A traditional, rich and with a historically vibrant culture, you can surely pick this place to spend some memorable days with your friends and family. There is a tiny island called the Narala Island and visiting this place in winters is the best.

These were a few options that we think make for an offbeat way to spend the new year. It is always fun to try a new place and a new way to bid goodbye to the year a welcome a new one in a brand new way. If you think of a better suggestion, feel free to post it in the comments below.