A lot of people in India love winter because it gives us a welcome respite from the sweltering heat all year round. Despite this, there is a different feeling in the air when spring arrives, don't you think?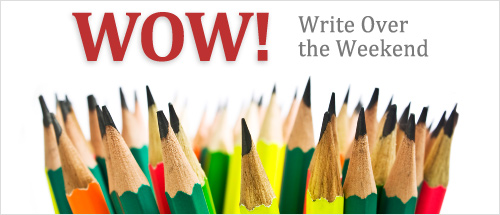 This week's WOW blog post prompt is three words – "Spring Arrives".
Spring means new beginnings, a time when nature wakes up from the hibernation of winter, when flowers bloom in all their glory and we start looking forward to the summer (read: mangoes) Youth is also called the spring of life, because it is a time full of potential. We want you to use this potential and write a great blog post for WOW. Tell us a story, a memory or your interpretation of 'Spring Arrives'.
We really look forward to the arrival of your submissions for WOW, so get blogging this weekend!
Remember, you have time only till Sunday midnight to submit your blog posts and have a chance to get the WOW badge!
Include this code:
This post is a part of Write Over the Weekend, an initiative for Indian Bloggers by BlogAdda.
Good news! There is now an easier way to submit your WOW entries, so just click on the submission link below for your WOW entry to be considered valid.

Every weekend, we give creative writing prompts for you to write blog posts on! Hope you enjoy our creative writing inspiration for this week. 🙂
All those who are featured in WOW can now flaunt the WOW badge on your blog. Download your badge now!
Participate in the 'The World Remade' activity in association with India Today #Conclave15, blog about the kind of world you would build if you were the 'Creator' and win passes worth Rs. 1 lakh! Click here for more details.