It's the middle of the wedding season, and we can only imagine what the to-be brides are going through in preparation for the big day. There is a lot of pressure to look perfect on the day of your 'I do', and friends and family try to help (?) with a ton of ideas and advice. We don't doubt their intentions, but such well meaning advice can backfire.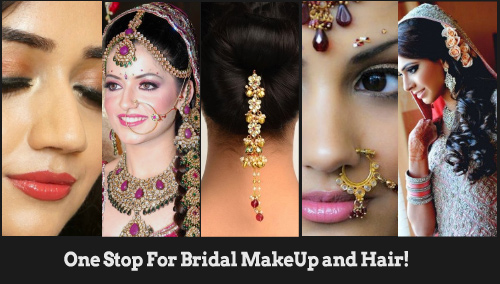 So we have some super ideas and tips for you to have your bridal makeup and hair perfect on D-day. Because when it comes to a bride's looks, compromise is not an option.
1. Hair care to prep your hair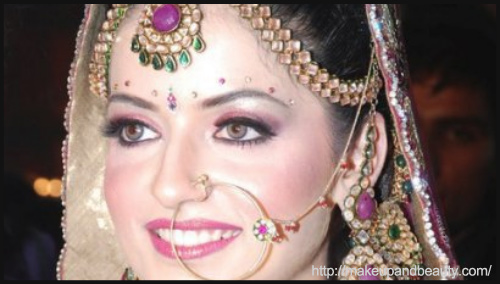 You may have picked out the trendiest hairstyle for your wedding day, but no style is going to suit dull, listless or chemical -damaged hair. If you don't want to hide your hair under a pallu, try these simple hair care tips for brides from Somreeta Mukherjee to get a lustrous mane just in time for your wedding.
2. All the TLC your skin needs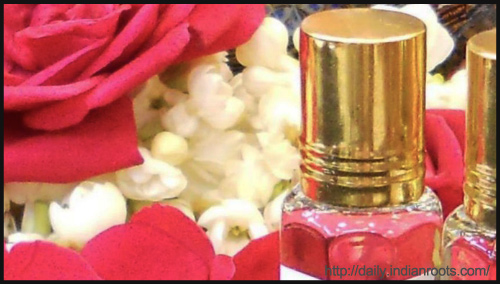 Weddings may seem like a few day affair, but the planning for them begins months in advance. So why leave your skin out of the deal and keep skin care for the fag end of your preparation? Make a skin care routine with these easy to follow steps given by Sheena Roy.
3. Traditional route to good skin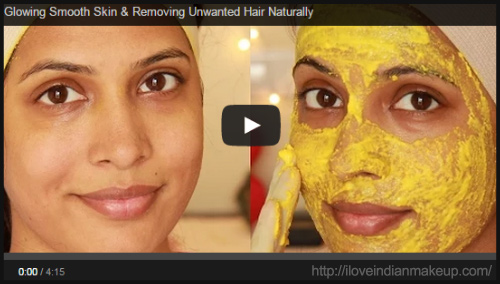 The market is flooded with a variety of creams, lotions and scrubs that promise the moon and stars when it comes to skin care. If you are confused with all these products, you can go back to your roots and make an 'ubtan' which will work wonders for your face as well as body. Watch the tutorial by Shruti here.
4. Foundation secrets for your wedding day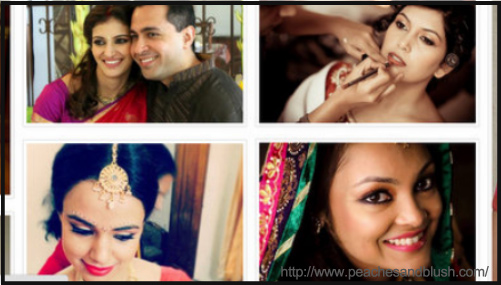 You have followed all these procedures and now have glowing skin. You will still need a touch of makeup to look perfect through the long wedding hours under the watchful eyes of the camera. Mehak gets some of the best makeup artists to spill their secrets about which are the best foundations to use for a dewy fresh bridal look.
5. Get your application right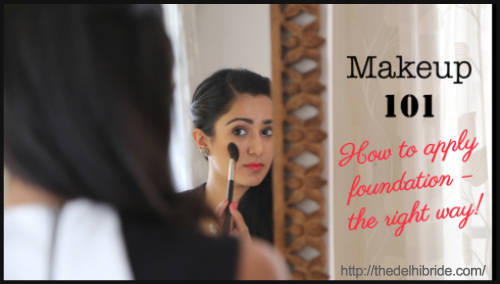 Many brides find that they buy the best foundation in the market but end up looking washed out, or worse, cakey! What went wrong? The application of the product of course! Applying your foundation the right way gives a solid, well, foundation to build the rest of your make up on. Read on this guide by The Delhi Bride and never go wrong with foundation again!
6. A perfect D-Day pout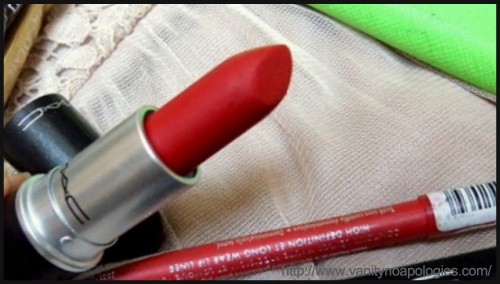 If you were to try all the lipsticks on offer, it would take days for you zero in on the perfect shade for your lips. As a bride, who has that kind of time? That's why there is this handy guide by Anshita Juneja to help you sort through the reds, mauves, browns, pinks and lilacs.
7. An 'Eye' for detail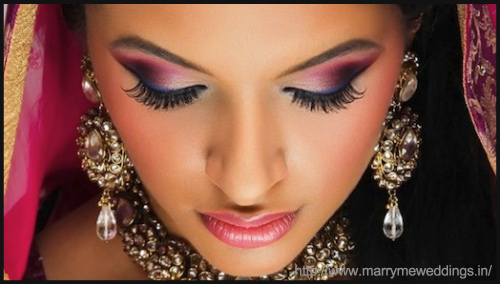 Smokey or simple? Metallic or jewel tones? Neutral or jazzy? The number of options when it comes to eye make up can be daunting for any bride. And if the windows to your soul (read: eyes) don't look perfect on your wedding day, it can be a huge downer. Worry not. This article by Candice will have you batting your perfectly made eyelashes at the camera in no time!
8. Have fun with your make up!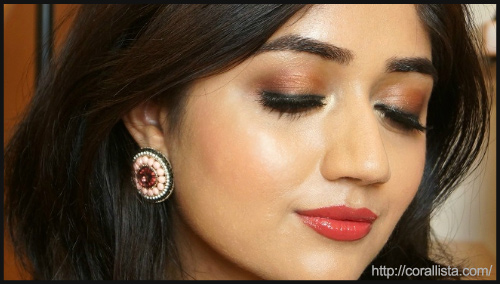 Do copper eyes go with red lips? Can you do smokey eyes and bold lipsticks at the same time? Ah, these eternal questions weigh heavily on a bride's mind. Ankita gives you a buffet of looks that you can pick and choose from. Go on, mix and match the looks and have fun on your wedding day!
9. Care for tinkling hair?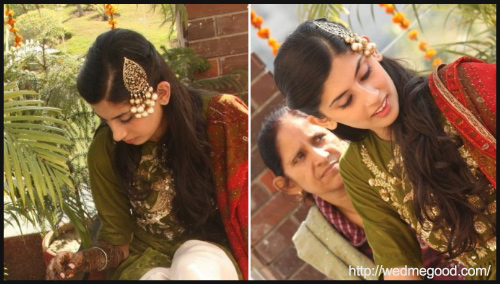 We hope you are sorted as far as your bridal makeup is concerned. Moving on to hairstyles, there is literally no limit to what you can do with your hair on your big day. Every wedding season, we see new trends that push the boundaries of bridal hair style. This year, are you brave enough to lift ghungroos from anklets and bracelets and place them in your hair? Get your ghungroo styling right from Wed Me Good.
10. Hairstyles Galore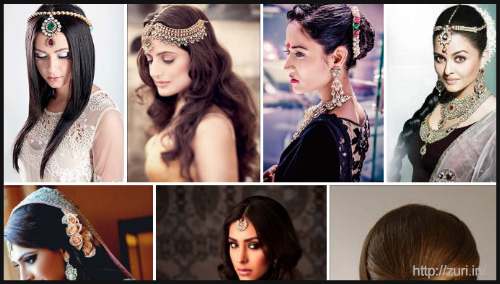 There are a lot of things to be considered when choosing a hairstyle- from the type of your wedding, to your face shape and bridal outfit. There is no one size fits all here, so here are some hairstyles that you can choose from. We're sure everyone will find some inspiration here with Vaishali's help.
We hope that these articles will make your life a little easier during the run up to the big wedding. Let us know what you think in the comments section below!