LK Advani quotes 'We are calling for an All India Bandh to show the people that we exist and are not buried' #fakingnews. Do these people realize how much one day of Bandh will affect the economy? No, they don't because they are known as politicians. Anyways Bandh yaa no Bandh, #perkytweets will be live to drive away your Monday blues.
And we hope you now know that your Perky Tweets can win you t-shirts with your perky tweet printed, courtesy Infibeam.
@wittophile
Signature reveals a man's character. What does Royal Challenge reveal then? #perkytweets
@Inglorious_Engg
Most promising lines by a BF- I will love U until #india wins football #worldcup .. #fifa #perkytweets
@Vencurd
Dhoni to get married to Sakshi Rawat. Hope she knows about Dhoni's fascination for stopping by "red light areas" #perkytweets
@_abhishk
Girls n boys r different. Girls don't smile when i tell them my fav cartoon character is Savita Bhabhi.
@funyam
@DevilOnBunk What do you call total rejection? When your hand falls asleep.#perkytweets
@PrernaMunshi
Give a second thought before you re-kindle an old flame of yours. It might give you some serious burns! #Perkytweets #Gyan 😀
@dgerrardo
Nowadays, relationshps aint determined in heaven. They r determined by which school/college you went to. So study hard boys. :P#perkytweets
@candinam
if you want to remove wrinkles, pimples, face marks and the 7 signs of skin aging try>>ADOBE PHOTOSHOP.. #Justsaying#perkytweets

@shamz911
Ladies, (almost) all your life #BRA is been supporting you, now its time to show some gratitude.#perkytweets

@taklooman
@candinam here's one— man has will, woman has the way to usually be the beneficiary #perkytweets
@krishna06
@sagarikaghose Does Rahul Bose use Bose speakers to become a superb speaker? #perkytweets

@gopinathmm
Do you know why politicians dont join Facebook? Becoz they are waiting for the launch of FARCEBOOK! #perkytweets

@silv3rglee
#OMGpickuplines Apart from being sexy, what do you do for a living? #perkytweets
@SolitaryWriter
"Every girl needs a boyfrnd coz there r number of things that go wrong in life and for everything we cant blame the goverment 😀 #perkytweets
@_pwn
We're designed to do what we do do, and what we do do, we do well. Do you? I do. Oh, you do too, do you? #perkytweets
@_AnujG
The trouble with doing right the first time is that nobody appreciates how difficult it was !! #perkytweets
@FootbalFever_VJ
Christiano Ronaldo :"God sent me to earth to show people how to play football". Messi : "I never sent anybody" – #PerkyTweets #WorldCup

@dibyabttb
marriages are already made in heavan…. we are sent here just to have sex!! 😛 #Perkytweets

@s4sukhdeep
Commonwealth Games Delhi are proud to be sponsered by Common Man's Wealth.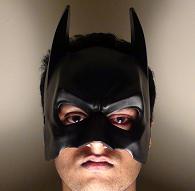 @theishu
When a co-worker says "I'm just thinking aloud here" he/she means "I'll be talking out of my ass for a while" #perkytweets
@TaiyouSun
That 6 yr girl who has links to terror, puts me to shame, I dont even have links to decent job! #perkytweets

@dgerrardo
So many India vs SriLanka this year, Sangakkara must be seeing Dhoni more than his wife. #perkytweets
@alokdaksh
If you are naughty then go to your room, if you want to be naughty come to mine. #perkytweets
Three people from the above will win personalised t-shirts by @infibeam. We hope you have enjoyed reading the Perky Tweets. Share them with your friends and spread smiles! Do mark your tweets with #perkytweets for us to easily spot your tweet. Last week the winners were @dkris, @mihirbijur and @geeky_
Just two days left to take part in 'Being Invisible' contest. Participate in the contest now and win goodies! Also, do not miss reading the wonderful interview with Sahil Rizwan.