To change is the rule of nature. Evolution is the one continuous process that drives mankind. A blog was merely a space to burst out my musings when I started one, years back. I had not been through many blogs then, all I knew was one that belonged to my senior from college. I used to read his posts with awe and wish that someday I would write better! An ignition was what I was waiting for. In Coehlo's words 'the universe began to conspire', a bout of depressive waves struck me and there came in my google account. A page was created in blogspot. The rest was magic.

A song, a stethoscope and a book – These are my dreams. 'Song' happened a year back, 'Stethoscope' will happen in a year, and 'book'…well I'm still novice when it comes to experience.
Posting a Blog used to be an event that triggered a lot of adrenaline rush in the early periods. I added a 'visitor' counter to the page and used to track the number of hits. I was actually a kid then! Whenever I updated my blog I used to shout through orkut, flood sms forwards to my pals etc. Registered in a large number of directories. But with time I learnt that improving the quality of content was an easier track that would bind people to my page. 
Quality alone is the best Promotional tool.
More and more posts came in. I used to transform almost everything that happened in my visual fields into posts, in the form of quotes, short stories etc. I believe that the most important part of a blog is the Comments Page.
'Comment' is the fuel that makes progress a reality.
Applause and criticism began to drive my run.
Then I landed up in a new dilemma – 'whom to write for?' With time, I had gained a stable readership. I had a list of regular readers whose tastes where now known. I knew what would please them. This began to chain me to restrictions. Time again ran in to my rescue. I figured out the answer – 'write for myself'. I realized the power of experiments. I began to try out new styles. Rediscovered the magical effect of quality content! More readers rushed in. Smiles spread among my existing buddies who where now happier with my posts.
Time played a villain at times 😉 Exams, practicals, clinics often prevented me from regular posts. Soon I learnt to strike a balance. In spite of the hectic schedules I actually understood 24 hours were more than enough to do all that you want provided things are organized well.
Blogspot was a platform that changed my perceptions, language, and attitude. Met people online through my blog, used to have discussions, 'friendship' ran in. I never knew strong bonds would evolve in this virtual space. Know what, few of the virtual buddies are now some of my 'best' pals in real life. My contact list expanded.
Thus rather than merely celebrating the status of a leisure time buster, blogging became a morale booster. Confidence levels rose.
Ooops…seems I'm typing in like a Teleshopping ad!!! Well now let me ease myself. But trust me okay, because I'm one lad who benefited a lot from blogging. Errr…not the financial part okay!!! I haven't tried the 'money making' attempts yet. My priorities are to improve my writing, exercise my mind, and to spread smiles.
I agree to Dostoevsky, 'Love yourself before all men, for everything in the world rests on self-interest', but yeah there are tiny things that require least effort and yet do wonders. Spreading smiles is one such thing. 'Blogging is a good tool for that', says my experience!!! Part of the bliss that filled my 22 years of existence on Earth is credited to Blogger, Orkut, Facebook, and Twitter.
It's indeed the best of times, and never the worst!
To be frank one of the happiest days of my life can be credited to Blogadda too!!! (Yeah yeah don't yawn, I'm not exaggerating) It was when one of my fiction writings (Manipulator) was picked as a tangy pick!!!
Well that's it for now, but needn't feel relaxed, I'll be back with more! Life's really hectic these days; I'm closer to my second dream of being a registered child of Aesculapius!!! Exams and final round of clinical review postings are in, but yeah I'll be in touch!!!
So for the time being here's the 'free' carry home message, Life is a one-time affair (unless science proves otherwise) and time is precious, utilize every second productively. Fill in every moment with vigor. Keep evolving and yeah, Survival is for the fittest.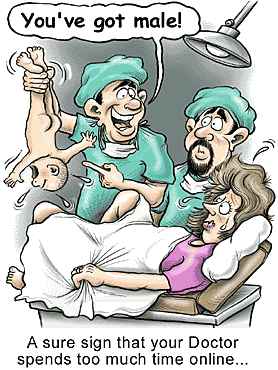 Image credit: unknown
Nithin Jayan is a Final Year Medico at Govt. Medical College Trivandrum, Class of 2005 MBBS,