'If the Ramayana is supposedly about "Good" and "Evil" how come there is no word for "Evil" in any Indian language?.' The one who has quoted this has written over 50 books (21 published so far), 2000 newspaper and magazine articles, 460 TV episodes, 12 feature films and documentaries, and thousands of other items. He is currently best known for his Ramayana Series, a freely imaginative retelling of the ancient Sanskrit epic poem. The series is ranked at No.1 on the "Internet Book List". We have this all exclusive interview with Ashok Banker which has all the spice and wisdom one can expect from him.  An interview you will read again and again.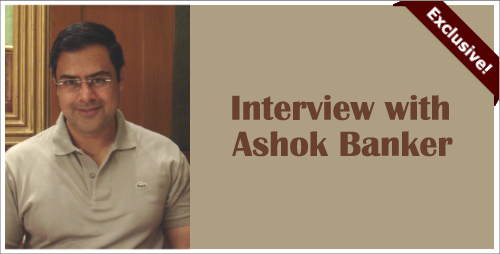 Q: When and why did you start blogging?
A: I started experimenting with online writing in the mid-90s. I used to send out chapters of my novel Bad Karma to a list of subscribers which was later published online on the writing website TopWriteCorner and was credited as being the first enovel by an Indian author. Then in 2000, I wrote several features and a fiction serial for a multimedia magazine named Mahazine that also posted excerpts online later. I began experimenting with blogs under various names in the early 2000's, and by 2003 I finally started epicindia.com which is currently in the throes of a makeover, and Indian English, my writing blog. Indian English featured online reprints of my earlier newspaper and magazine columns, features, articles, etc.
Over a 20-year career as a freelance journalist I had over 2000 published bylines, including  front page breaking news stories for Times of India and Outlook, book reviews, film reviews, media columns, interviews, profiles, editorials, etc. I used to run those old pieces, often with new comments and updates. And some new reviews of books, films, satire – I love writing satire, it's my forte. Later, I moved the blog to my own domain and some squatter took over the blogspot.com address so I discontinued the Indian English name and began using the present ashokbanker.com address with Confessions of an Epic Indian. That was 2005, and it's still going strong.
Q: What topics do you generally blog about?
A: In the beginning I began blogging as a way to express myself in a new medium, and hopefully get read by more people. Later, it became a way to reach out to people I might not otherwise reach. And finally, today, it's become just an extension of my book career. At one point I had to consciously stop maintaing my blog everyday, because I was simply producing too much content!

As a prolific author with a strong online presence, I was already out there a LOT. Blogging daily about personal or even professional things was too much. Now I only use the blog as a means of keeping my readers updated with the latest on my books and other writing projects. Strictly speaking, it's no longer a blog, more just an author website. The new design reflects this better and will go up in October sometime.
Q: Do you ever get stuck when writing an entry?  What do you do then?
A: Well, as I said, I don't blog per se, the way so many do. I write to inform readers of my books about new developments, books, publications, etc. So it's almost always sharing info or news. So really no question of being 'stuck'! But even when writing personal blog entries in the past, my problem was never being 'stuck'. It was  always a problem of over-writing! There was a time I realized I could update my blog every hour or two with a new post and even years later I wouldn't run out of things to write about or stuff to say!
Don't forget: I've written over 50 books (21 published so far), 2000 newspaper and magazine articles, 460 TV episodes, 12 feature films and documentaries, and thousands of other items like poems, songs, blog posts, etc. My problem has never been what to write, or how to write it, it's been what to do with it once I've written it, where to publish, and so on. So blogging is like breathing air to me. I have to be careful not to over-oxygenate myself!
Q: How important is it for the blogger to interact with their readers? Do you respond to all the comments that you receive?
A: Any blogger who doesn't respond or interact with readers is a stuck-up A*#$*#*. At least, IMHO. The main reason I publish work online – and remember that I publish ALL my books online first, password-encrypted, and invite ANYONE who's interested to comment on it, offer criticism, tear it apart, anything they wish to say. I respond to every single comment, and often enter into a correspondence with some people – I'm still in touch with people who first commented on stuff they read on my blog ten years or more ago!

There's a counter on my Readerswrite Page which shows how many individual readers (unique users) have written to me. I only archive the most recent two or three thousand because otherwise the sheer volume crashes my system, but the number today shows 23,104 readers replied to! I respond to every comment. Even the crackpots, crazies and abusive hate-mongers who have an axe to grind – I try to reason with them, and if they still don't want to talk reasonably, then I ignore them. But I'm actually surprised that there have been less than 100 such nutcases in more than 23,000 readers who contacted me online.
Q: We are in awe by the way you have conceptualized and written about Ramayana! How did the inspiration or the idea come by to write something like this?
A: I wasn't raised Hindu. I was raised as an Indian – that's the word in my birth certificate in the column for Religion/Caste. Being of mixed race, mixed religion, mixed cultural upbringing, I never had a clear sense of being "Hindu" or "Muslim" or "Christian" or "Brahmin" or "Sudra" and so on. If you look at my immediate parentage, it's a mixture of Dutch-Scots-Irish-Goan-Sri Lankan. I grew up in a Catholic-Muslim-Jewish neighbourhood, my best friends were Iranians, Pakistanis, Parsis and Jews, I studied in a Jewish school and I could barely speak Hindi (or any other language apart from English) till I was about 9. So I never saw our great stories of itihasa in a religious light.
I saw them simply as great stories of a great civilization. And I always wondered how come the world of books and literature and films and television and music is FULL of references to Greek mythology and history, Roman Gods, western gods, Christian theology and names, Jewish names, but almost no mention of Hindu gods or myths. (Or for that matter, other Asian gods and myths, such as Japanese, Chinese, Korean, Taiwanese, Thai, Malaysian, Indonesian, etc.) I found that very strange and very biased, very racist in fact. And I always dreamed that someday a writer would write big fat books full of our great stories and itihasa and they would be read by the whole world and finally the world would know our great heroes and stories.

But years passed and no writer did that or even tried to do it. All the Indian authors were interested only in writing about their sex lives and crafting beautifully composed literary masturbatory books that won awards, it seemed. And one day, it came into my mind…or into my heart actually, because it takes more than an idea to create a long series, it takes passion and emotional commitment…and I began writing…
Q: You have taken Indian Mythology worldwide and your blog title says 'Confessions of an Epic Indian' – In the age of Dan Brown's and antichrist movements, how and why do you think is Hindu religion insulated from conspiracy theories?
A: It's not. Because unlike Christianity which is a single clearly defined entity, Hinduism as you call it, does not exist as a single unified religion. Which is the beauty of Hindu culture. I grew up eating beef but at heart, in spirit, I am as Hindu as you are or as kshatriyas of past ages were (though I pray to be pardoned for that sin of go-hatya, sincerely, not because I am religious but because I think that is a beautiful part of Hinduism, the respect for living things). And yet I am completely unlike any concept of what a Hindu should be. Still, here I am, the author of an ongoing story cycle comprising over 50 big books that aim to retell ALL of Indian itihasa, mythology, legend and culture! I was recently told that mine is the most widely read Ramayana today, with over a million readers worldwide.
That is thrilling not because I care about the numbers or about being successful, but because it means that those one million readers are actually reading such an ancient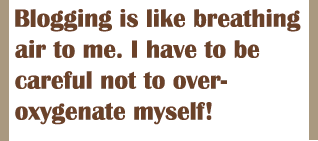 tale instead of reading Da Vinci Code! So to answer your question, I don't think ANY religion, be it Hinduism or any other, can be "insulated" and why should it be? A temple can be destroyed, razed to the ground, and something else built in its place. But the temple in our hearts stays standing forever. Religion belongs in our hearts first and last. And in our hearts, it is impregnable.
Q: Ash and Abhi to star in "Ramayana" conceptualized by you, Wow! that is something. Can you tell our readers more about it and some inside scoop? We would also like to know the stars you would have visualized to play the prominent characters in the film.
A: I don't know what you're referring to – but it sounds like a very silly story done by a Hindi news channel some years ago. In early 2007, several Hollywood studios bid for the film rights to my Ramayana Series and I finally sold it to an NRI group that was representing Sir Ben Kingsley at that time (later Sir Ben withdrew from that association).

At the time, I was asked who I would like to see playing the lead roles and I mentioned that I would prefer to have newcomers act as the main roles, while they were free to cast big names as the asuras, rakshasas and other villains! Someone suggested that maybe Ash and Abhi would be good for the parts of Sita and Rama and that idea stuck. In fact, I believe Ash and Abhi are playing modern-day variations of Sita and Rama in Mani Ratnam's film Ravan. So it's highly unlikely that they would reprise those roles in a costume fantasy series again. As of now, there is no progress on the film of my Series. The producers have yet to come back and finalize the rights, and the option expires in a few months.
Thank you Ashok Banker for taking out your valuable time for this exclusive interview.
'Adhiyam aana amrutham vesham' which literally means ' Even Nectar when taken in excess can turn into a poison'. Keeping this in mind, we have decided to keep some nectar for you to have it next week. Come back to read the all exclusive second part of this #awesomeness interview of Ashok Banker.